Video: New spring life testing machine from Microstudio
Kevin J. Harrigan | December 28, 2021
Microstudio recently introduced its new automated spring life testing machine specifically designed to stress test compression and extension springs so manufacturers have precise measurements of the permissible cycles before it impacts service life.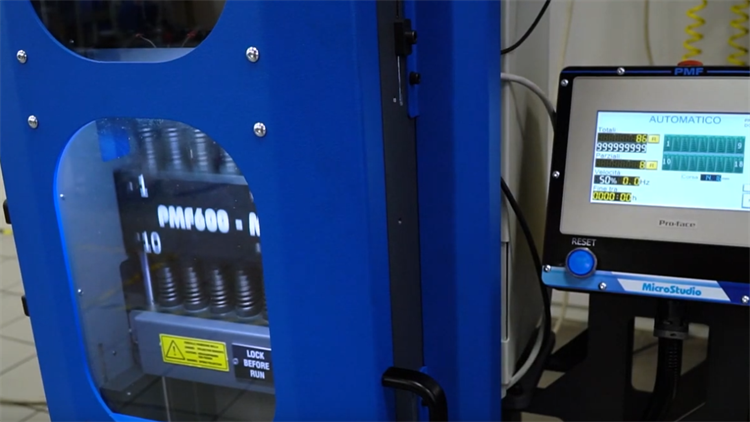 PMF600. Source: MicrostudioThe new PMF600 can test higher strength springs than previous models from Microstudio. It also features precise electronic measurement systems for all springs under load. The PMF600 can test and measure up to 18 different springs at once, and maintains perfect stress symmetry across all test specimens.
In addition, network connectivity provides remote monitoring of spring activity and immediate notification for spring malfunctions. This also eases machine maintenance and helps eliminate costly downtime.
The PMF600 joins the PMF300 in the model lineup, in addition to Microstudio's equipment that can test compression springs up to 30 kN, and torsion springs up to 1 Nm.