Inhance Technologies takes step toward leading global sustainability
Cari Cooney | December 27, 2021
Inhance Technologies, LLC is an international leader of sustainable polymer solutions. The company has recently announced that it has completed an acquisition of Advance Research Chemicals, Inc. (ARC), a global producer of specialty chemicals and materials used in a wide range of applications.
ARC supports many of the world's major and most innovative companies with customized solutions, including high-purity products. The company has established itself as both reliable and critical with the industry-serving products it creates, including medical batteries, 3D printing, semiconductors and pharmaceuticals.
"ARC is a pioneer in their markets, and their highly complementary suite of solutions will add to our existing offerings as well as expand our geographic and industry reach," said Andrew Thompson, president and CEO of Inhance Technologies. "Together, we will be a global leader in sustainable specialty chemicals and materials technologies with unmatched R&D capabilities, technical knowhow, and geographic breadth. I look forward to working with the ARC team to continue innovating and using our combined technologies as a means to achieve a greener, more sustainable future."
Planet friendly plastic manufacturing solutions
Inhance Technologies has been a part of innovative material solutions for 40 years. Enkase, their unique barrier system that turns plastic into high-performance packaging, can conform to any shape and will increase shelf life and protect integrity and ingredient loss. Focusing on sustainable manufacturing, Inhance Technologies promotes full recyclability and zero process and water waste.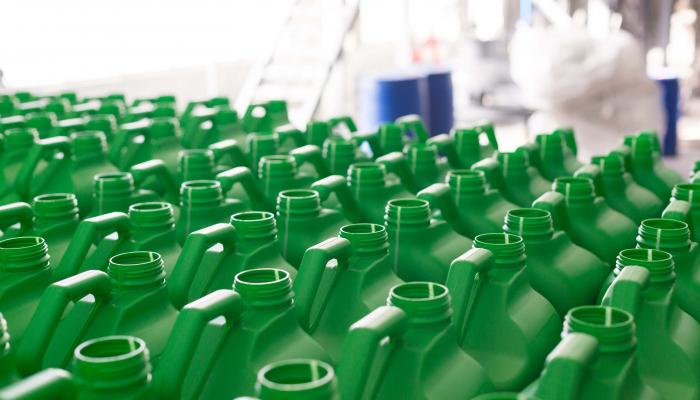 Enkase serves as an alternative to multilayer and PET. Source: Inhance Technologies
The ARC acquisition is the second from Inhance Technologies since they partnered with Aurora Capital Partners in 2018. During that transition, the company made significant investments toward its growth. They opened a new Global Science and Technology Center in Houston, Texas, to serve as headquarters and expanded their facility in St. Louis.
"When we partnered with Inhance Technologies, we saw a unique opportunity to expand the application set for their proprietary technologies and develop new solutions for a broader range of industries. This transaction is a transformational step in realizing that opportunity," said Randy Moser, Partner at Aurora. "Leveraging the world-class capabilities of each company will spur even more technological advancements, durably accelerating Inhance Technologies' growth."
The terms of their most recent acquisition transaction were not disclosed.