Steer sustainable building design and construction with this guide
S. Himmelstein | December 20, 2021
The emphasis on designing and constructing buildings so as to advance sustainability goals is increasing worldwide, and architects and engineers are now faced with the task of comparing the environmental suitability of diverse building materials. Environmentally responsible selection, sourcing, use and disposal of construction materials can now be simplified with a tool developed by researchers from Northwestern University and the World Wildlife Fund.
The Building Material Selection and Use: An Environmental Guide (BMEG) examines environmental impacts, material alternatives, and design and construction best practices. Initially developed in 2015 for disaster recovery and reconstruction guidance, BMEG advocated sound practices to minimize likelihood of future disasters caused by deforestation, erosion landslides and floods.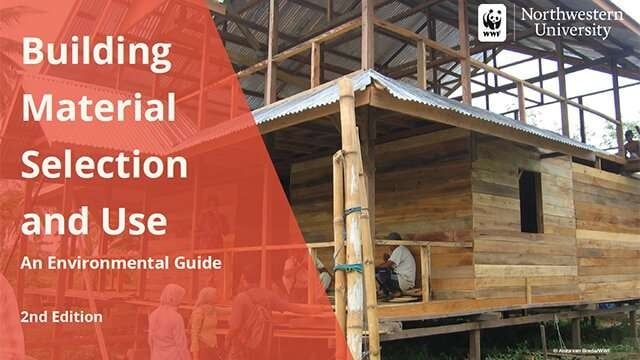 Source: Northwestern University
Now revised and expanded as a decision-making tool, the BMEG consists of a database covering more than 50 building materials and their mechanical, thermal, electrical and durability properties. Users can examine the lifespan of the materials and consider the environmental and ecosystem impacts during each stage from extraction to storage and disposal. The database highlights the carbon footprint, toxicity, embodied energy, disposal, reuse, recyclability and approximate pricing of materials and building components.