Innovations in automotive adhesives
David Wilkerson | December 12, 2021
In order to meet the industry requirements of modern automotive assembly processes, adhesives manufacturers are generating new products including new tapes and films. These advanced automotive adhesives are replacing mechanical fasteners at a fast rate, including nuts, bolts, welds and even rivets.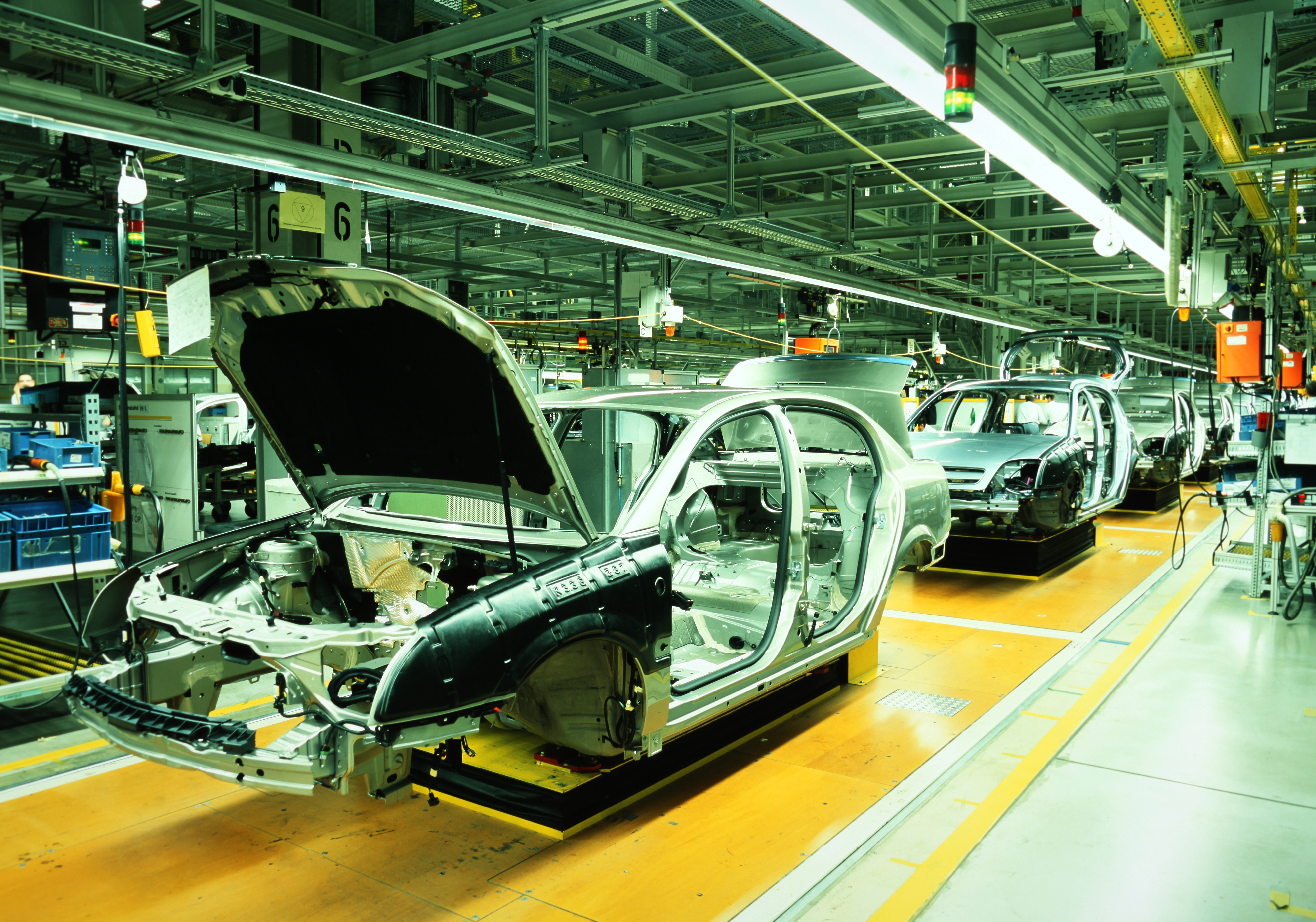 Structural adhesives have the ability to evenly distribute both the weight and stress loads over the entire surface of the bond. Source: Adobe stock/Rainer
Automotive manufacturers are starting to see the major benefits with advanced adhesives -- reduced vehicle weight, better bonding capabilities, reduced corrosion issues, lower vibration levels, reduced metal distortion, more even stress distributions, along with overall faster assembly times and reduced expenses.
The bonding capabilities of adhesives are much more stable and rigid compared to mechanical fasteners. There is also a drastic decrease in noise with adhesives compared to traditional methods of assembly. The harsh vibrations created by fasteners have a big impact on the quality of design and level of comfort when driving, and new adhesives are a great solution to these traditional design problems with fasteners.
It has been observed that structural adhesives have the ability to evenly distribute both the weight and stress loads over the entire surface of the bond, unlike fasteners that carry these loads in a linear fashion. Adhesives distribute weight more evenly, enabling them to produce a stronger and longer-lasting bond as well.
By strengthening seals and reducing metal distortion over time, adhesives tend to make automobiles more stable and last a lot longer than before. Another feature of adhesives is corrosion resistance capabilities, as fasteners can start to rust rather quickly from bumps and punctures created in the welding process.
[Discover more about industrial adhesives on GlobalSpec]
Most of the liquid automotive adhesives that have been used in the past are now being replaced with single and double-sided tapes that are pressure sensitive and provide better adhesion and overall holding strength. They can be cut to match the shape and size of parts along with no curing time needed. These adhesive tapes can be accurately dispensed without the need for pre-mixing or the cleanup associated with traditional liquid applications. With double-sided tapes, manufacturers can also create multiple layers with them to be used when substrates are dissimilar for example.
With all of the benefits of these innovative adhesives, we are bound to see more and more of them being applied in the automotive industry for years to come.