Video: IKEA Bot gets a touch-sensitive makeover
Marie Donlon | December 01, 2021
A robot previously used to assemble IKEA furniture has been upgraded with touch sensitivity, making it appropriate for more touch-sensitive tasks.
The Dynamis technology underlying Nanyang Technological University's spinout Eureka Robotics' IKEA Bot has been updated so that it can now handle more consistent surface contact tasks that include handling tiny lenses and other electrical components.
The new Force Sensor Robust Compliance Control software will enable other touch-sensitive tasks such as assembly, polishing, sanding and fine manipulation, which had previously been carried out by humans. Such tasks can reportedly be accomplished with a simple setting adjustment wherein the user selects from among soft, medium or hard contact stiffness options.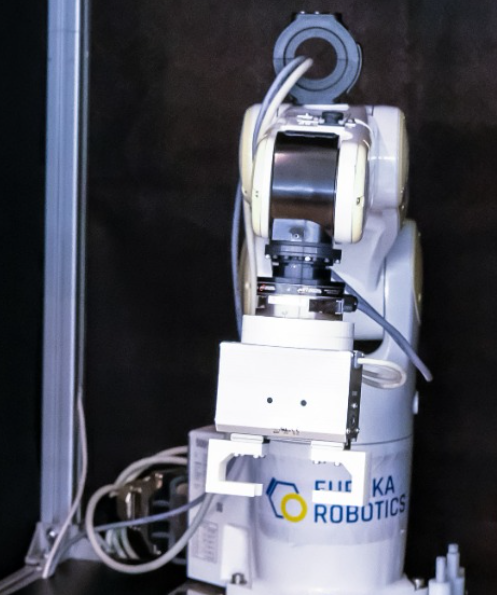 Source: Eureka Robotics
"These tasks all share a common characteristic: the ability to maintain consistent contact with a surface. If our human hands are deprived of our touch sensitivity, such as when wearing a thick glove, we would find it very hard to put tiny Lego blocks together, much less assemble the tiny components of a car engine or of a camera used in our mobile phones," explained a spokesperson from Eureka Robotics.
Eureka Robotics will collaborate with industrial robotics manufacturer Denso Wave to bring the Dynamis technology to Denso Wave's line of industrial robots.