Advanced septic nitrogen sensor is successfully field tested
S. Himmelstein | October 18, 2021
A device that earned the top spot in the U.S. Environmental Protection Agency's (EPA's) Advanced Septic System Nitrogen Sensor Challenge in 2020 has completed rigorous field testing on Cape Cod, Massachusetts.
The new technology was developed by researchers from New York State Center for Clean Water Technology at Stony Brook University to deliver real-time information on the amount of nitrogen in wastewater. Designed for use in advanced treatment septic systems, the nitrogen sensor demonstrates strong potential for use in coastal areas where excess nutrients from septic systems adversely affect water quality in nearby surface and groundwater.
During six months of testing, the sensor was subjected to effluent receiving various levels of treatment, a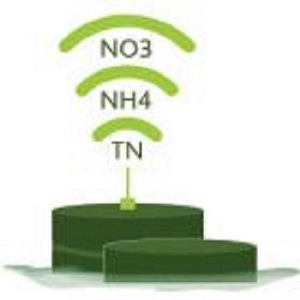 The device provides real-time information on the amount of nitrogen in wastewater. Source: EPAsimulated septic system failure, and a septic system during a simulated power outage. The testing successfully verified the long-term performance of the new technology in the field and promises to aid efforts to address significant estuarine water quality and ecological problems caused by excess nitrogen.
Conventional septic systems are not designed to remove nitrogen from wastewater and allow excessive levels of the pollutant to enter and degrade groundwater systems and coastal environments. The new sensor is designed to be deployed in innovative/alternative (I/A) nitrogen-reducing septic systems and can replace the time- and cost-intensive sampling and laboratory analyses required to gauge system performance. Nitrogen concentrations in the effluent leaving an I/A system can now be measured directly and transmitted electronically to remote locations in near-real time.