New safety engineering guide from IMechE
Engineering360 News Desk | September 29, 2021
A new guide from the Institution of Mechanical Engineers (IMechE) updates safety guidance for engineers on how to reduce risks to as low as reasonably practicable (ALARP).
ALARP for Engineers: A Technical Safety Guide was prepared by the IMechE Safety & Reliability Group after it became clear that in recent years courts and regulators have taken different approaches toward the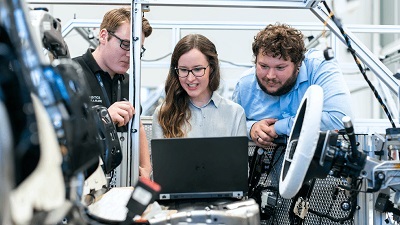 Source: IMechEcalculation of risk and new guidance was needed for engineers.
The document incorporates lessons from different industries to produce a more objective, scientific and systematic process that would be legally admissible and convincing. The guidelines debunk some myths and unsound practices and provides practical alternatives, which are backed up by plenty of examples.
Topics covered include risk management processes, lifecycle considerations and lessons from process safety, the systems approach to risk assessment, common misconceptions about legal obligations, arguments for and against qualitative versus quantitative analytical techniques, criteria for probabilistic evidence to be admissible in a U.K. law court and common probabilistic error types.