US military 3D prints new barracks
Marie Donlon | September 16, 2021
Construction company Icon along with the Texas Military Department, Logan Architecture and Fort Structures have created what they have dubbed the largest 3D-printed structure in North America.
The 3D-printed structure, erected at the Camp Swift Training Center in Bastrop, Texas, will serve as a barracks for national guardsmen in training. It will reportedly be the first time that soldiers will live in 3D- printed barracks.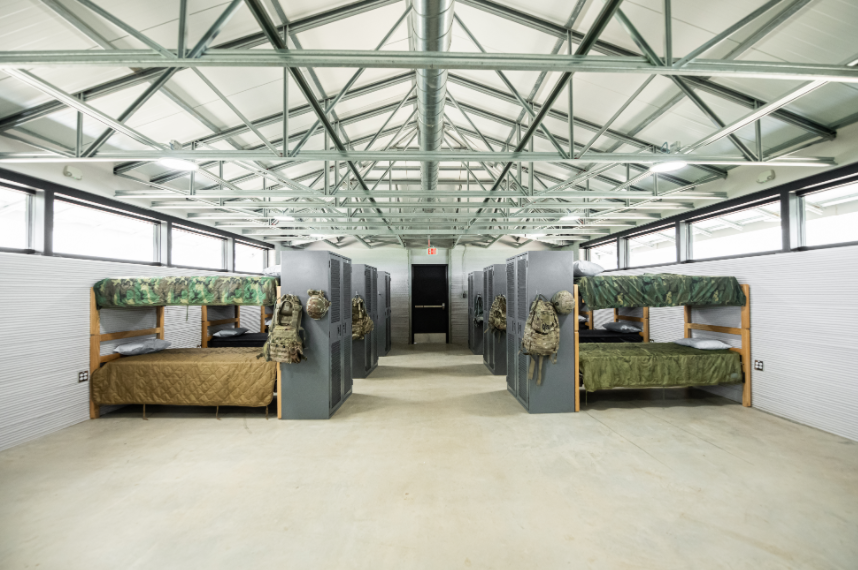 Source: Icon
The 3,800 sq ft barracks, which can house as many as 72 guardsmen, was printed onsite using Icon's Vulcan construction system, which deposited successive layers of polymer concrete to create the structure. Soldiers are expected to move into the barracks in fall 2021.
According to Icon, the structure can withstand extreme weather conditions and natural disasters. Additionally, the U.S. military intends to potentially use the technology to 3D print semi-permanent structures in remote locations overseas for use as barracks or as humanitarian structures.
Watch the accompanying video, which appears courtesy of Icon, for more information on the 3D-printed barracks.