Video: Plan stormwater infrastructure projects with this CLASIC tool
S. Himmelstein | September 07, 2021
A screening tool issued by the Water Research Foundation (WRF) uses a life cycle cost framework to support feasibility and planning of stormwater infrastructure.
According to its developers, CLASIC helps stormwater professionals, community planners and local decision-makers understand and weigh the estimated costs, reductions in runoff and pollutant loads, and co-benefits of various planning scenarios as they consider stormwater management projects. The tool is fully interfaced with GIS and links with national databases that can be applied at a community level. Users have the option to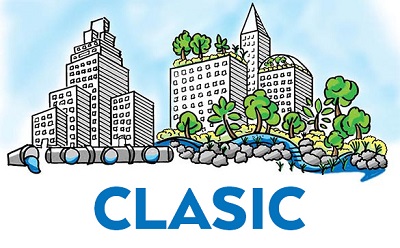 Source: WRFautomatically upload data from national databases, such as census surveys, national land cover databases and digital elevation models, or to upload their own data sets.
The tool enables building and comparing multiple stormwater infrastructure options and supports simulation of various climate scenarios. Users can select from a variety of green and/or gray stormwater practices, like rain gardens, infiltration trenches, permeable pavement, green roofs and stormwater harvesting.
The CLASIC project also involved contributions from Geosyntec Consultants, One Water Solutions Institute, Water Environment Federation, Wichita State University Environmental Finance Center, Wright Water Engineers Inc., University of Maryland Environmental Finance Center and the University of Utah.