Ambi Robotics introduces multi-robot kitting system
Engineering360 News Desk | August 17, 2021
Automation company Ambi Robotics has introduced its AmbiKit, a multi-robot kitting system that uses artificial intelligence (AI) data collection to expedite ecommerce kitting operations.
According to its developers, AmbiKit automates product bundling for faster delivery, increasing order accuracy and reducing operating costs. The new kitting system includes a five-robot picking line, currently deployed to augment the pick and place tasks associated with online subscription boxes.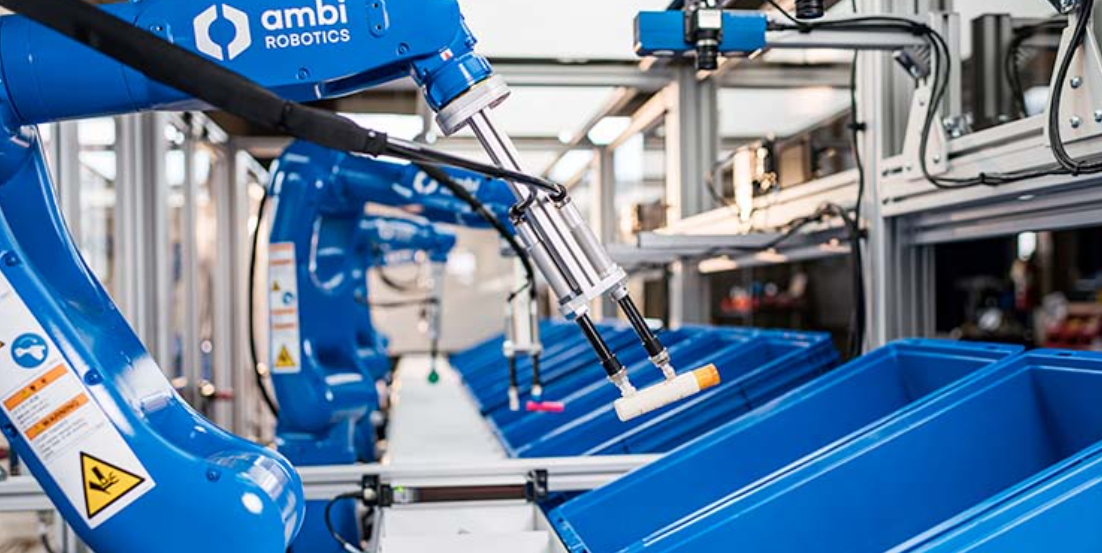 Source: Ambi Robotics
"Retailers and global ecommerce brands are operating in a year-round 'peak' season," said Jim Liefer, CEO of Ambi Robotics. "In order for high-growth brands to fulfill online orders, companies are deploying AI-powered robotic systems to increase resilience in the supply chain. AmbiKit can immediately improve efficiency by deploying into existing workflows and successfully pick and place millions of unique items from day one."
AmbiKit picks and packs millions of products into specific bags or boxes for shipping to online customers. Using AI with highly-dexterous robotics, AmbiKit ensures more than 99% order accuracy and can operate around the clock with zero downtime for product changeover. While legacy systems take hours, or days, to adapt to new products introduced into a subscription box, AmbiKit quickly personalizes customer orders at scale to increase throughput.
AmbiKit can successfully sort up to 60 items per minute in a commercial production environment. The kitting system alleviates existing manual warehouse processes for kitting operations that can cost retailers millions of dollars annually due to human error, high employee turnover and employee injury.
Onfloor associates work alongside the AmbiKit system to induct totes with product and pack complete kits to be shipped to the end-customer. The AI-powered robotic system guides associates while sorting products to complete external actions through intuitive interfaces and dashboards.
For more information on AmbiKit, visit the Ambi Robotics' website.