New method extracts metals from industrial waste
Siobhan Treacy | July 22, 2021
An international team of researchers created a method for metal recovery from industrial waste. The new method allows for the simultaneous recovery of multiple metals from waste oxides in a single process. This would lower the burden on waste storage facilities and significantly contribute to the economic and environmental sustainability of industrial waste management.
The team's paper is the first in a series of studies aimed at developing cost-effective and environmentally sustainable solutions to waste management. Major industries produce huge amounts of aluminum and iron oxide-rich waste, between hundreds and billions of tons depending on the industry. These huge disposal issues result in environmental damage and health issues for humans. Current waste management methods are economically unviable and environmentally unstable.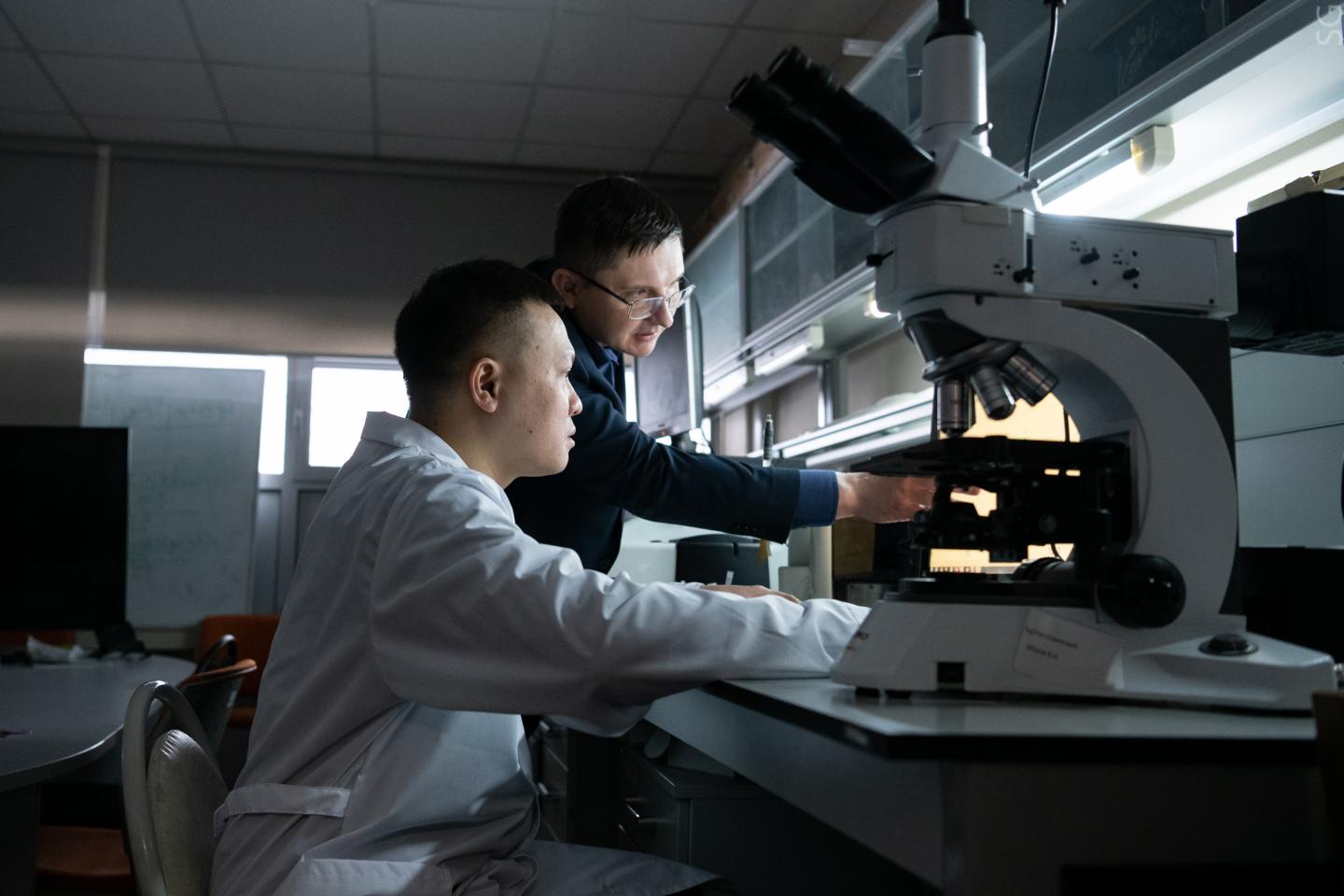 Deputy Head of the Department of Functional Nanosystems and High-Temperature Materials Yuri Konyukhov with a lab employee. Source: Sergey Gnuskov/NUST MISIS
Industrial wastes are a valuable secondary metal resource. The new method uses carbothermal reduction to extract metals from oxide-rich industrial waste. The key to this process is a lower reduction temperature for alumina, which made it possible to recover metals with iron and silicon.
The new approach could enhance the economic and environmental sustainability of managing industrial waste, as it allows for the mixing and processing of large volumes.
A paper on the new process was published in the Journal of Environmental Management.