Cucumber coating eyed as future fruit and vegetable packaging
Marie Donlon | June 15, 2021
Chemical engineering students at Finland's Aalto University have created a transparent, protective film for cucumbers in response to the concern over the world's mounting plastic packaging waste crisis.
The coating, dubbed DipWrap, is a biobased liquid that forms a protective layer around cucumbers seconds after the cucumbers have been dipped in the substance. According to its developers, the coating is biodegradable, thereby eliminating the use of plastic packaging, which accumulates in the world's landfills and oceans.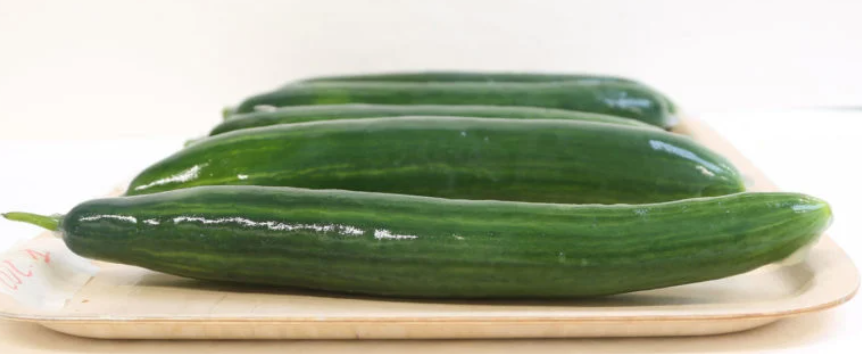 Biobased packaging protects the cucumbers from damage. Source: Aalto University
DipWrap is comprised of a plant-based gelatin derived from red algae called agar agar, carnauba wax dispersion and dispersed cellulose nanocrystals (CNC).
According to the makers of DipWrap, the carnauba wax makes the film waterproof while the CNC imbues the film with antimicrobial properties.
The Aalto team believes that the film can be used on other vegetables and fruits and will present their findings at the international Biodesign Challenge Summit, which will be held later in June.