Some Hacking Is Now OK Under DCMA Exemptions
Engineering360 News Desk | October 30, 2015
The U.S. Librarian of Congress, who makes final rulings on exemptions to copyright rules, granted several exceptions to Section 1201 of the Digital Millennium Copyright Act (DMCA), which prohibits the circumvention of the technological methods that are used to protect copyright works. The U.S. Copyright Office is a department of the Library of Congress.
The exemptions allow for "good-faith security research" to be performed on computer programs that run on lawfully acquired cars, tractors and other motorized land vehicles; medical devices designed to be implanted in patients and their accompanying personal monitoring systems, and other devices that are designed to be used by consumers, including voting machines.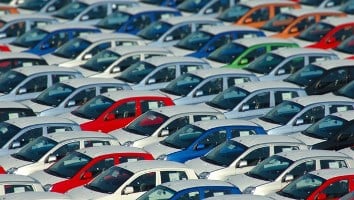 The U.S. exemptions allow for "good-faith security research" to be performed on automotive computer software.The proposal for this exemption has been opposed without success by various companies and organizations from the auto and medical device industries.
However, it comes with a one-year implementation delay, so researchers who do not wish to risk legal actions brought under the DMCA will have to wait until the exemption goes into force.
Section 1201 of the DMCA, which prohibits the circumvention of technical access controls, was intended to protect against unlawful copying of copyrighted works, says Kit Walsh, staff attorney at the Electronic Frontier Foundation (EFF). But he says it can be used instead to hide wrongdoing hidden in computer code.
"We are pleased that analysts will now be able to examine the software in the cars we drive without facing legal threats from car manufacturers, and that the Librarian has acted to promote competition in the vehicle aftermarket and protect the long tradition of vehicle owners tinkering with their cars and tractors."
EFF also won an exemption for users who want to play video games after publishers cut off support. For example, some players may need to modify an old video game so it doesn't perform a check with an authentication server that has been shut down. The Librarian also granted EFF's petition to renew a previous exemption to jailbreak smartphones, and extended that to other mobile devices, including tablets and smartwatches. This clarifies the law around jailbreaking, making clear that users are allowed to run operating systems and applications from any source, not just those approved by the manufacturer. EFF also won the renewal and partial expansion of the exemptions for remix videos that use excerpts from DVDs, Blu-Ray discs, or downloading services.
In addition to the security research exemption, the Librarian also renewed a previous exemption that allows the jailbreaking of smartphones and extended it to other mobile devices like tablets and smartwatches.