Future-proof your engineering career
April 30, 2021
Sponsored Content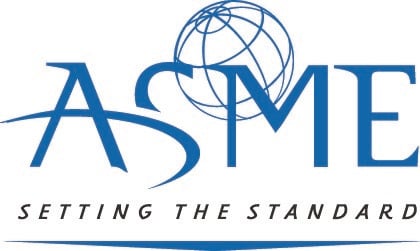 Successful companies constantly adapt to meet the world's latest challenges and opportunities, as well as their own changing needs. Successful engineers keep their technical skills up to date but also give attention to the management of their careers.
Many engineers join ASME — The American Society of Mechanical Engineers — for the outstanding technical resources available to members. However, a host of non-technical benefits that specifically assist with professional development keep them engaging with the organization throughout their careers. ASME helps engineers maximize their professional skills so they are always prepared to take on whatever comes next, which includes adapting to today's changing work environments.
Career center and job board
Searching for a new position can be an overwhelming and intimidating experience for a number of reasons, but it does not have to be. ASME's new Career Center and Job Board is designed to assist members at every career stage, making it as easy as possible to find that next great opportunity.
One significant advantage ASME has over other job search sites is that its focus is exclusively on engineering. The posted jobs, job-related information and tools are tailored to engineers, so job seekers can be highly efficient in their searches. Similarly, employers will look to ASME to effectively target engineering candidates.

Job search tools for every stage
Resources are available for active job seekers who are ready to move forward and for passive job seekers who like to stay on top of employment news within the engineering community.
Active job seekers will find extensive job postings for mechanical engineers in both industry and academia. The postings include all levels from student internships and entry level applicants through seasoned professionals and C-suite candidates. Intelligent search tools, such as job alerts, ensure that those looking never miss a lead.
Passive job seekers can monitor job openings with specific organizations to keep an eye on who is hiring, view the latest labor statistics and follow industry trends.
Figure 1. The new ASME Career Center is the one-stop shop for engineers at any career stage - from job searches to career advice and insights. Source: ASME
Content in the form of articles, white papers, how to's, webinars and videos bring a wealth of knowledge and current information to the mechanical engineer's job search. Resources such as salary information and career insights allow users to determine the value of their skills and experience. Resume review services ensure that candidates present themselves in the best light.
Auxiliary career programs
ASME's mentoring program pairs long-time professionals with those starting out or looking to advance to the next level. Find a mentor or give back to the community by becoming a mentor to the next generation of engineers seeking to fulfill their potential.
Customized career development webinars aid mechanical engineers with topics on improving communication skills, leadership and more.
Computer equipment
The demand for engineers and engineering services is greater than ever and more companies have employees working remotely. Staff members need access to the latest digital technology that is up to date, reliable and cost-effective, whether they are working from home, on location or in the office.
Engineering technology needs commonly include the ability to perform simulations and run CAD software, for example, and often include additional hardware and better connectivity. Current, and likely future, remote technology needs also extend to family members who are attending school or working from home.
ASME can help with exclusive membership discounts on Dell and Lenovo computers. In addition to the ongoing available discounts, both companies offer ASME members several time-limited promotions, sales and further discounts throughout the year. Check the ASME website regularly to find these additional special offers.
ASME member discounts on Dell
Dell is focused on delivering affordable technology solutions that enable mechanical engineers to make smarter business decisions that positively impact their bottom line. For several years, ASME has successfully offered members in good standing who reside in the U.S. up to 40% off the everyday purchase price of Dell systems and Dell branded electronics and accessories.
ASME members also have access to these Dell services and features:
Stackable 5% to 10% coupons
Access to a dedicated small business advisor
Dedicated ASME Dell landing page containing the ASME discount code and special offers
Access to Dell Financial Services
Complimentary onsite consultations through the Partner Outreach Program
ASME member discounts on Lenovo
In response to popular demand, ASME now also offers deep discounts on Lenovo products to members in good standing who reside in the U.S. This includes innovative PCs, smart devices, accessories, security software and services for remote work and distance learning.
Members can shop Lenovo's full catalog, which includes brands like Think, Idea, Yoga, Legion gaming as well as an expanded portfolio of tech and gadgets such as Fitbit wearables, Bose headsets, PlayStation and more.
ASME members also have access to these Lenovo services and features:
Exclusive member savings
Access to dedicated sales assistance
Dedicated ASME Lenovo landing page containing special offers
PE Exam Passpoint Program
Becoming a licensed professional engineer (PE) is an excellent advantage for mechanical engineers looking to add an important strategic tool to their toolbox and improve their career options in an increasingly competitive marketplace. Engineers who pass the PE HVAC and Refrigeration Mechanical exam will have additional qualifications to offer current or future employers. The certification gives engineers the ability to sign off on drawings, which opens the possibility to work on their own as freelancers or consultants.
The PE Exam Passpoint Program provides ASME members access to exclusive member benefits on PE exam prep courses and study bundles streamlining study plans and providing support and advice.

The HVAC and Refrigeration Full Access Bundle includes instant, on-demand access to 11 video courses, over 300 original practice problems, step-by-step video solutions for every problem, six practice modules created for CBT, as well as support features such as a private Facebook group, bi-weekly group office hours and monthly one-on-one check-ins via Zoom. This bundle includes all future updates and lifetime access to the material. (ASME member price with applied discount code is $929.)
The HVAC and Refrigeration Full Access Bundle Plus 1-on-1 Tutoring includes everything in the HVAC and Refrigeration Full Access Bundle plus 12 one-on-one tutoring sessions with Dan Molloy, PE. (ASME member price with applied discount code is $2,789.)
Future study bundles for the PE Mechanical Machine Design and Materials Exam and the PE Mechanical Thermal and Fluid Systems Exam will be available soon.
Conclusion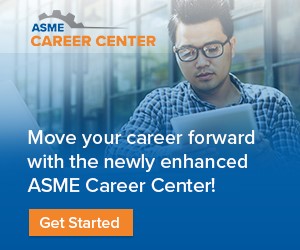 With advances in technology and communications, life moves at an increasingly faster pace and keeping up is a challenge, even for engineers. ASME is the mechanical engineer's ally at every career stage, providing extensive technical and non-technical knowledge and resources, as well as an active member community. See how ASME's Career Center can help engineers meet their current and future career goals.
Not an ASME member yet? Come join us today. It might be the most important connection a current or future mechanical engineer can make.