Siemens and Cohda Wireless Plan Vehicle-to-Infrastructure Devices
Engineering360 News Desk | October 09, 2015
Siemens AG and Cohda Wireless plan to collaborate in the area of vehicle-to-infrastructure (V2I) devices. The devices are part of the cooperative intelligent transport systems (C-ITS) that share information between vehicles and roadside infrastructure.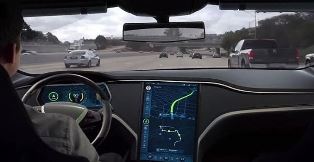 Companies sign deal on smart transport. Siemens says it will deploy transport infrastructure including sign gantries and traffic lights in V2I 802.11p WLAN-based roadside units (RSUs) worldwide. The expected result is a reduction in traffic congestion, vehicle accidents and auto-related air emissions.
Cohda Wireless will develop and produce RSUs for Siemens that communicate with connected vehicles. Siemens will base the Sitraffic RSU upon Cohda's MK5 V2X family, incorporating NXP's Roadlink chip sets. Siemens will also deploy Cohda's technology in field tests and pilot projects along the A58 motorway in the Netherlands, the A9 motorway in Germany and in the Living Lab in Austria.
Cohda equipment is currently used in more than 60% of vehicles involved in C-ITS trials globally. Earlier, Cohda announced that u-blox would take over manufacture and supply of Cohda Wireless's pioneer V2X module. The companies agreed on an exclusive license for the use of the latest MK5 module design.
Cohda's THEO-P1 is an automotive-grade transceiver module that facilitates electronics development for V2X communication systems. It addresses equipment within vehicles (on board units or OBU) and road infrastructure (road side units or RSU). THEO-P1 works with vehicles at speeds up to 250 km/h (155 mph) and within a 1000-meter range. While Cohda Wireless will continue to offer MK5 OBU and MK5 RSU products, in the future these will be based on the THEO-P1.