Project aims to clean plastic from ocean seabed using connected autonomous vehicles
Marie Donlon | September 09, 2020
Researchers from the Fraunhofer Center for Maritime Logistics and Services (CML) have developed an autonomous system for removing plastic waste from ocean seabeds.
The system, which was developed as part of the SeaClear Project, includes one aerial drone, one unmanned surface vessel and two underwater remote-operated vehicles (ROVs).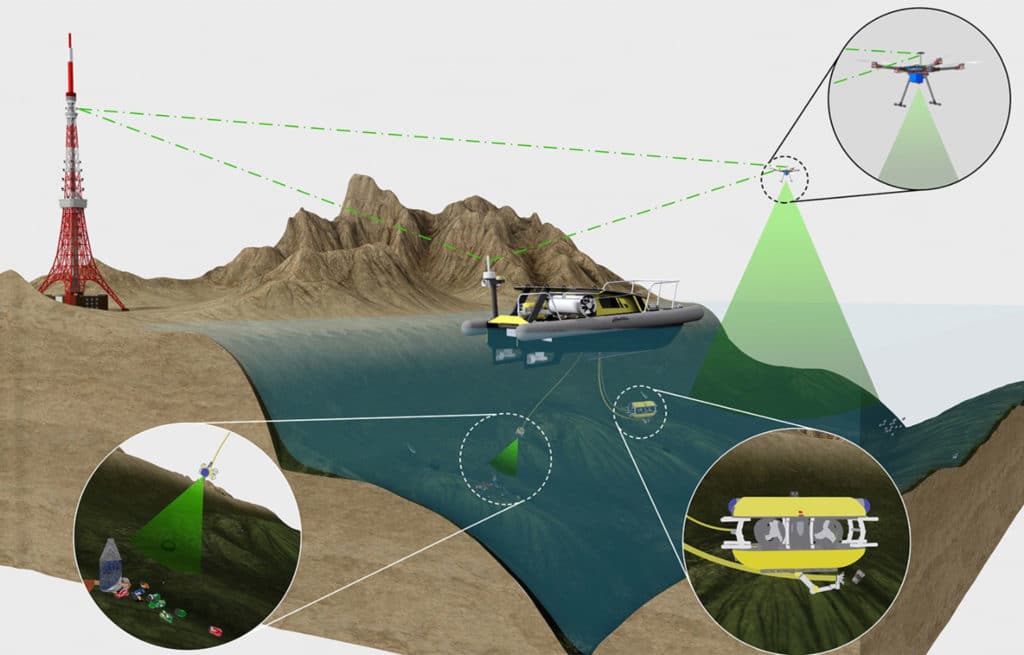 Source: SeaClear
According to the research team, the connected robotic vehicles are deployed in coastal regions where trash is likely to enter the ocean. The aerial drone locates the debris at the surface and alerts the first ROV to investigate whether there is debris in the water column below the surface. If trash is detected in the water column, the second ROV is activated and travels to the seabed where it collects trash that has settled there using attached gripping and suctioning equipment. Once captured, the debris is brought back to the surface and placed in a bin held on the unmanned surface vessel.
To distinguish between the garbage and marine life, the ROVs rely on artificial intelligence (AI) algorithms and are designed to help clean up some of the estimated 86 million metric tons of plastic entering the world's oceans each year, according to researchers.
The European Union-funded system is currently being tested at sites in both Germany and Croatia. To see how the connected vehicles are being used at those sites, watch the accompanying video that appears courtesy of SeaClear.