Battery-less sensor offers leak protection in buildings
Marie Donlon | February 11, 2020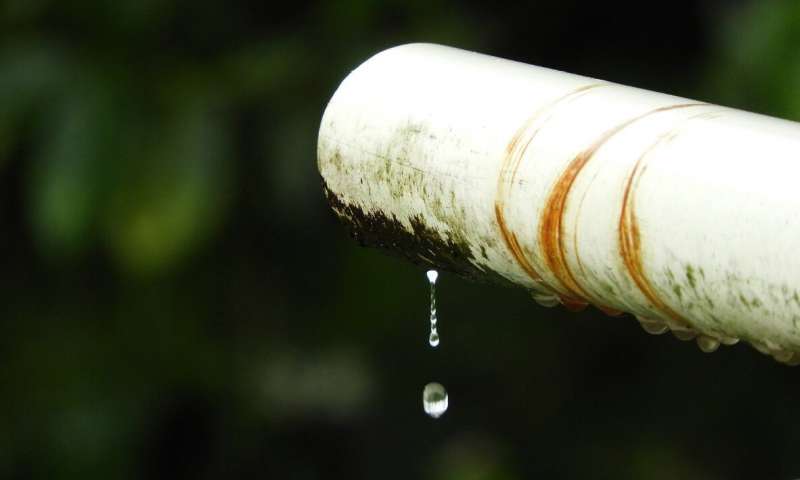 Researchers from the University of Waterloo have developed a small battery-less sensor for detecting water leaks in buildings.
The 5 mm in diameter sensor is composed of stacked nanoparticles that when introduced to moisture experience a chemical reaction that generates electricity enough to power associated electronics — namely a wireless radio and sensors for capturing temperature and other environmental conditions — to send notifications to a smartphone via internet.
Because the sensor does not include a battery or other associated circuitry, it is inexpensive to create — costing roughly $5 each to produce. Current methods for leak detection using larger, battery-operated sensors can be expensive, which makes it potentially cost prohibitive for building owners to outfit entire buildings with enough moisture detecting sensors. As such, undetected leaks can destroy property and result in hefty repair expenses. However, researchers believe that the Waterloo sensor will encourage building owners to install even more sensors as the sensors are affordable, thereby improving building protection.
In addition to detecting leaks, the sensors are reusable, require minimal maintenance and can be placed in difficult to reach locations throughout a building.
Additionally, the researchers believe that the sensors may have a host of other possible uses, including as sensors for detecting leaks in adult diapers and for detecting wound leakage in bandages.
The research appears in a paper titled, "Development of novel water leak detection mesh network utilizing battery-less sensing nodes."