Startup develops smart glove for astronauts
Marie Donlon | November 05, 2019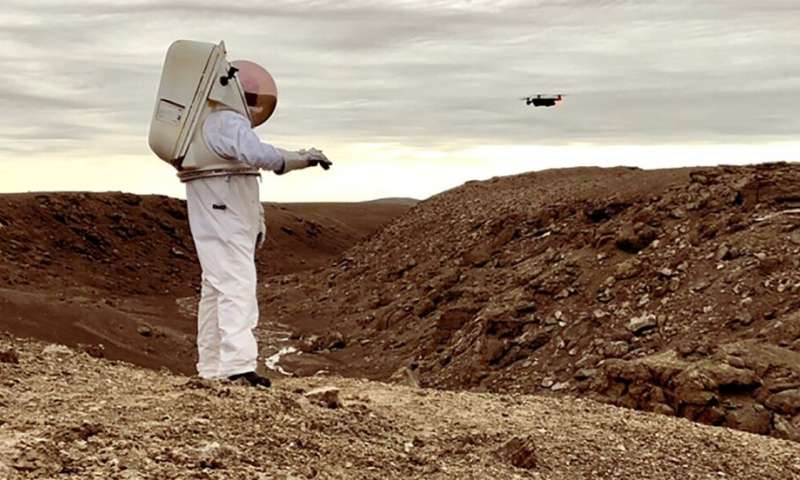 Source: SETI InstituteNASA, in collaboration with organizations such as the Mars Institute, Collins Aerospace, Ntention and SETI Institute, has successfully tested a smart glove for astronauts to operate drones and other vehicles in space.
Dubbed the "astronaut smart glove," the human-machine interface prototype developed by Norwegian startup Ntention has been built into a Collins Aerospace spacesuit. There, the device enables astronauts to control drones and other robotic vehicles using hand gestures.
To achieve this, the glove is outfitted with a microcontroller for reading assorted sensors, which decipher the motions of the hand along with finger movements. That data is then wirelessly communicated to the drone.
In addition to enabling astronauts to single-handedly control drones and other vehicles in space, its developers envision that the glove will be able to control drones to assist with search and rescue missions in space as well as enabling astronauts to inspect, sample, map, survey, scout and fetch — all of which can be difficult to accomplish thanks to bulky and restrictive spacesuits.
While plans approach for returning to the moon by 2024 and eventually sending astronauts to Mars thereafter, such a device promises to simplify exploration, according to its developers. As such, additional testing of the glove will continue.