New split system heat pumps
Shawn Martin | June 06, 2019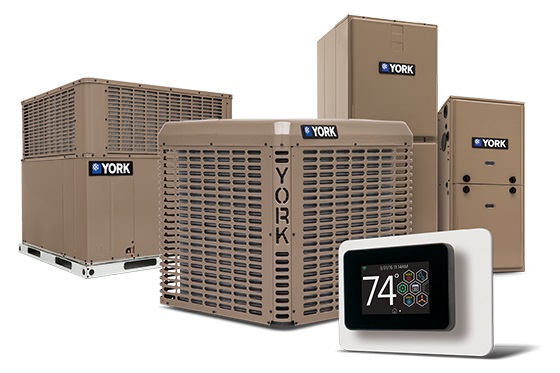 Source: York by Johnson ControlsYork redesigned their LX-series heat pumps with advanced, inverter-driven modulating technology. These redesigned units offer increased efficiency, operating at a seasonal energy efficiency ratio (SEER) up to 16.
Whereas traditional single or two-stage systems operate over a hysteresis band, the new inverter-based design only produces enough capacity to maintain ambient conditions, eliminating temperature fluctuations while reducing the amount of energy consumed.
York's split-system heat pumps provide reliable performance and were developed with over 250,000 hours of research, accelerated field trials and extreme-weather testing. The units incorporate a robust compressor, a demand defrost feature for cold-weather operation, powder coat paint and durable, extruded louver coil guards. Vibration and sound-levels are minimized by a direct-drive fan and Advanced MicroChannel coils permit a smaller footprint while optimizing airflow and heat transfer rates.
York LX Series split-system heat pumps are available in a range of capacities from 1.5 to 5 tons.