Contract award for high voltage AC cable system for offshore wind project
David Wagman | May 16, 2019
Prysmian Group won a contract worth some €200 million ($223.8 million) to provide a submarine power cable system to deliver energy produced by a proposed offshore wind farm to the mainland power grid in the U.S.
Prysmian will be responsible for the design, manufacture, installation and commissioning of an HVAC (high-voltage alternating current) cable system. The system will be composed of two 220 kV three-core cables using extruded XLPE insulation. The project requires a total of 134 km of power cables.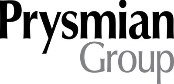 The cable system will serve Vineyard Wind, an offshore wind development company 50% owned by funds of Copenhagen Infrastructure Partners and 50% by Avangrid Renewables (part of the Iberdrola Group).
Vineyard Wind has leased a 160,000-acre area in Long Island Sound south of Martha's Vineyard and around 14 miles from the nearest shore. The developer says that the project will consist of an array of wind turbines spaced at least eight-tenths of a mile apart that are each capable of generating 9.5 megawatts of power.
Submarine cables will be produced in Finland and Italy. Installation will be performed by Prysmian's cable-laying vessels Cable Enterprise and Ulisse. A notice to proceed could come later in 2019, and project delivery and commissioning are scheduled for 2021.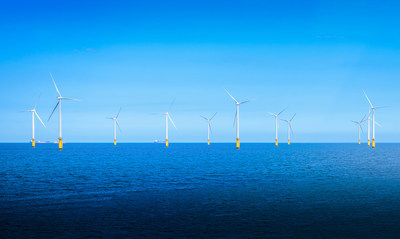 Artist's concept of Vineyard Wind project. Source: Prysmian GroupPrysmian will also provide PRY-CAM permanent monitoring solutions consisting of long-range distributed temperature sensing (DTS) and real-time thermal rating (RTTR) systems collecting and analyzing data using an artificial intelligence interface. The monitoring will generate automated alarm signals if it identifies a critical situation.
Prysmian Group operates in the global energy and telecom cable systems industry. It reported sales exceeding €11 billion ($12.31 billion), and employs around 29,000 people in more than 50 countries.