Hitachi accelerates its robotic SI push with $1.425 billion deal
David Wagman | April 24, 2019
Hitachi said it will pay $1.425 billion to buy JR Automation Technologies, which builds production lines and logistics systems using industrial robots.
Through the acquisition, expected to close by the end of 2019, Hitachi said it will enter the robotic system integrator (SI) business in North America, a region that the company said is expected to see a high rate of growth.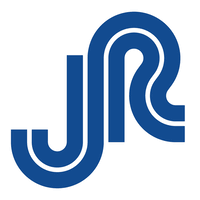 Hitachi said it is accelerating the global rollout of its robotic SI business, which includes the acquisition of KEC Corporation, a Japanese robotic system integrator in March.
In 2017, Hitachi acquired Sullair, an American manufacturer and seller of air compressors, marking its entry into the North American industrial product business. With the acquisition of JR Automation, which has annual revenues of around $600 million, Hitachi said it will acquire advanced robotic SI technologies and resources. The acquisition also is expected to allow Hitachi to expand its Lumada Solution business. Lumada is Hitachi's advanced digital solutions, services and technologies business.
The company said that in recent years demand for automation in manufacturing and logistics has grown due to smaller working-age populations, intensifying global competition and quality improvement requirements to prevent significant product recalls. It said the global robot-based automation market has an average growth rate exceeding 10% per year.
JR Automation was founded in 1980, employs around 2,000 people worldwide and is based in Holland, Michigan. It builds production lines that incorporate industrial robots. Its capabilities include designing, building and adjusting entire production lines, and includes expertise in robot-based assembly and welding processes. The company's customer base includes the automotive, aerospace, e-commerce and medical device industries.
Hitachi said that 4M data (man, machine, material and method) from the workplace, obtained by the robotic SI business, will allow Lumada Solutions to expand across fields that include visualization, manufacturing optimization, logistics and maintenance.