Corpus Christi LNG export facility enters service
David Wagman | March 04, 2019
Cheniere Energy and Bechtel Oil, Gas and Chemicals said that "substantial completion" of the first train of the Corpus Christi liquefaction project occurred Feb. 28.
The project partners said that commissioning is complete and Bechtel has turned over care, custody and control to Cheniere.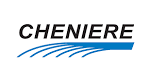 Under sale and purchase agreements with Endesa SA and PT Pertamina, the first commercial delivery is expected to occur in June. Additional exports are expected to begin in June under an agreement with Iberdrola SA.
The Energy Department said that the U.S. is poised to become the world's third-largest liquefied natural gas (LNG) exporter, with export capacity behind only Australia and Qatar. LNG export capacity is expected to reach 8.9 billion cubic feet per day (Bcf/d) by the end of 2019. Currently, that capacity stands at 3.6 Bcf/d, and is expected to end the year at 4.9 Bcf/d as two new liquefaction units (called trains) become operational.
The Cheniere Energy facility's first train produced LNG starting last November. The first commissioning cargo of LNG left the liquefaction facility early last December. Train 2 is expected to reach substantial completion in the second half of 2019, and train 3 in the second half of 2021.