Engineering360 Editorial Team
Editorial Contacts

David Wagman
Editorial Director
Denver, Colorado
david.wagman@ieeeglobalspec.com
David is Editorial Director of Engineering360 and has responsibility for all news and analysis content on the site. David's career as a journalist and editor has focused largely on energy, including upstream oil and gas production and all forms of electric power generation, including renewables, fossil fuels and nuclear. Contact David at david.wagman@ihs.com.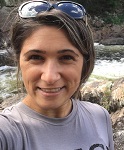 Nicolette Emmino
Managing Editor
New York, NY
Nicolette.Emmino@ieeeglobalspec.com
Nicolette Emmino is a technology writer and word lover with a background in broadcast journalism and previous experience in the engineering space. She aims to find the very latest technological developments and keep the masses informed on recent innovative breakthroughs and consumer electronics, as well as create novel content and video geared toward Millennials and the budding popularity of "maker culture" and do-it-yourself philosophies and projects.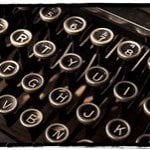 Engineering360 News Desk
Daily News Briefs for Engineers Worldwide
Albany, NY
engineering360editors@ieeeglobalspec.com
Engineering360 welcomes news releases on business developments affecting engineers and allied professions worldwide. Publication is at the discretion of the editors and as space allows.

Nancy Ordman
Contributing Editor
Albany, NY
nancy.ordman@ieeeglobalspec.com
Marie Donlon
Technical Writer/Editor
Albany, NY
marie.donlon@ieeeglobalspec.com
A SUNY Albany graduate with a major in English and a minor in Journalism and 15+ years in writing, editing, copy editing and proofreading.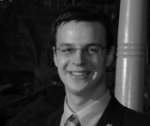 Jonathan Fuller
Contributing Editor
Albany, NY
jonathan.fuller@ieeeglobalspec.com
Jonathan Fuller is a writer, editor and blogger for IEEE GlobalSpec. He created and maintains Notes & Lines, a blog about the intersection of technology and the fine arts, and specializes in writing about communications, energy and artificial intelligence.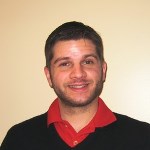 Kevin J. Harrigan
Contributing Editor
Albany, NY
kevin.harrigan@ieeeglobalspec.com
Kevin is involved with editorial production of IEEE GlobalSpec's Engineering360 site and also covers automotive engineering topics. He is a regular contributor to the CR4 engineering community as well as a technical writer, copywriter and editor. Kevin is an alumnus of the State University of New York at Albany and previously worked for The Times Union newspaper.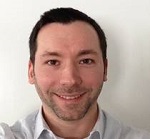 Roger Pink
Contributing Editor
Albany, NY
roger.pink@ieeeglobalspec.com
Dr. Roger H. Pink has over 20 years' experience in the field of Materials Science. Dr. Pink received his Ph.D. in Computational Physics from the University at Albany and has been published in several peer reviewed journals on topics ranging from artificial muscles to magnetic semiconductors.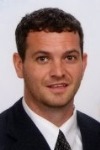 Shawn Martin
Contributing Editor
Albany, NY
shawn.martin@ieeeglobalspec.com
Shawn Martin is a technical writer at IEEE GlobalSpec where he writes a quarterly newsletter, Unconventional Oil & Gas News. He is also a content development engineer with domain expertise in materials, chemicals, oil and gas, environmental and process equipment. He graduated magna cum laude in 2006 from the University at Albany where he majored in geology.
Eric Olson
Contributing Editor
Albany, NY
eric.olson@ieeeglobalspec.com
Eric is an engineer at IEEE GlobalSpec managing various Engineering360 domains including fluid and gas process equipment, heat transfer products and pressure sensing instruments. He graduated from Rensselaer Polytechnic Institute in 2008 with a dual B.S. in Mechanical and Aeronautical Engineering, then continued his graduate studies at RPI earning his Master's degree in Aeronautical Engineering in 2009.

Gary Kardys
Principal Engineer
Albany, NY
gary.kardys@ieeeglobalspec.com
Gary has been with Engineering360, since 2000. Gary has B.S. and M.S. degrees in Materials Engineering from Rensselaer Polytechnic Institute. During his career, Gary has designed and tested electrical distribution equipment, metal alloys, metal matrix composites, abrasives, and ceramics. Gary was also a technical director and adjunct faculty member at Hudson Valley Community College where he taught materials engineering and developed a new semiconductor manufacturing technology curricula. Gary holds four U.S. patents and several international patents related to abrasives and composites. Gary's domains include materials, inspection equipment, surface treatment equipment and abrasives.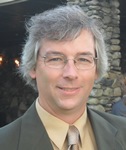 Andrew Sleasman
Contributing Editor
Albany, NY
andy.sleasman@ieeeglobalspec.com
Andrew is a Mechanical Engineer with 30 years of mechanical design, development and test experience. He holds a Bachelor's degree from SUNY Polytechnic Institute. He has worked in various industries serving the wastewater pump and treatment industry as well as performed custom plastic design and development work for the material handling industry. Andrew holds 5 U.S. patents. Andrew also has been instrumental in defining and constructing the multi-disciplined product areas found within IEEE GlobalSpec's Engineering360 site.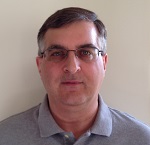 Ken Thayer
Contributing Editor
Albany, NY
ken.thayer@ieeeglobalspec.com
Ken Thayer is a senior engineering manager at IEEE GlobalSpec with over 30 years experience in the field of mechanical engineering. Prior to IEEE GlobalSpec, Ken worked as a machine design engineer in the bearing industry for 16 years, designing and developing machines used to manufacture and test bearings. Ken received his BS degree in Mechanical Engineering from Clarkson University.

Abe Michelen
Contributing Editor
Albany, NY
abe.michelen@ieeeglobalspec.com
Abe writes for IEEE GlobalSpec Electronics360 about advanced semiconductor developments and nanotechnology including a regular column about developments in academia. He is a retired professor of electrical engineering at Hudson Valley Community College in Troy, New York, where he taught courses on semiconductor manufacturing, nanotechnology and analog and digital electronics. In addition, he is the principle investigator at the Northeast Advanced Technological Education Center where in 2010 he was awarded a National Science Foundation grant to create an Advanced Technological Education center for nanotechnology and semiconductor education for New York and Western New England. Abe is a senior engineer at IEEE GlobalSpec, where he manages databases of electronics, semiconductor, photovoltaic and software products.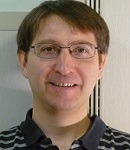 Daniel Franklin
Contributing Editor
Albany, NY
daniel.franklin@ieeeglobalspec.com
Dan Franklin is an electrical engineer with over 20 years of industry experience who currently works at IEEE GlobalSpec. Dan worked designing medical electronics and equipment after he worked as an engineer for Energizer batteries. A long-time tinkerer, Dan has been building, designing and fixing things since he was a kid.

Sue Himmelstein
Writer/Editor
Northeastern Pennsylvania
sue.himmelstein@ieeeglobalspec.com
As an associate group editor for Engineering360, Sue Himmelstein produces the Medical Equipment Design, Environmental Technology and Alternative and Renewable Energy newsletters and oversees the editorial content for several others. She brings 35 years of technical writing and editing experience in the energy and environmental sciences to the company, having held positions as associate editor and indexer at R.R. Bowker and Environment Information Center, and senior editor with a press release service.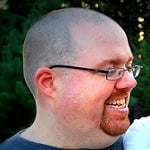 Peter Brown
Writer/Editor
Silicon Valley
peter.brown@ieeeglobalspec.com
Peter has nearly 20 years of experience reporting and writing about the electronics industry including semiconductors, semiconductor manufacturing, consumer electronics, power and energy, MEMS and sensors and mobile devices. He previously worked for IHS Technology as Senior Manager for Marketing and Communication, where he wrote, edited and designed the weekly Market Watch newsletter as well as press releases on the latest IHS analytical reports. Prior to IHS, Peter held numerous positions at Electronic News including senior editor and managing editor, where he won gold and silver awards from the American Society of Business Publication Editors (ASBPE) for both writing and design.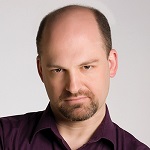 Tony Pallone
Writer/Editor
Albany, NY
tony.pallone@ieeeglobalspec.com
Tony Pallone comes to us from a background as an art director/designer and writer for the Times Union, the largest daily newspaper in Albany. There aren't a lot of things that don't interest him, and he has written about the visual and performing arts, travel, and a host of other topics. He's a graduate of Union College in Schenectady, which is known for its strong engineering program; he trusts that you won't hold it against him for getting his degree in political science. He also has a background as an educator in a wide range of contexts. As if that's not enough, Tony is an award-winning stage actor and director, and is often liable to hand you a flier for some show he's appearing in (just humor him).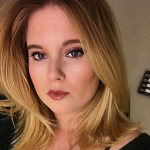 Siobhan Treacy
Writer/Editor
Albany, NY
Siobhan.Treacy@ieeeglobalspec.com
Siobhan Treacy works for IEEE GlobalSpec as Editor and provides editorial content for both 360 sites. She recently completed her BA in English at The College of Saint Rose. During her time at Saint Rose, she completed multiple editorial internships where she was responsible for developing editorial content, press releases, and social media posts. In addition to content generation, Siobhan works with Custom Media to produce client content.