New Tool for Nuclear Fuel Pin Performance Assessment
S. Himmelstein | August 03, 2018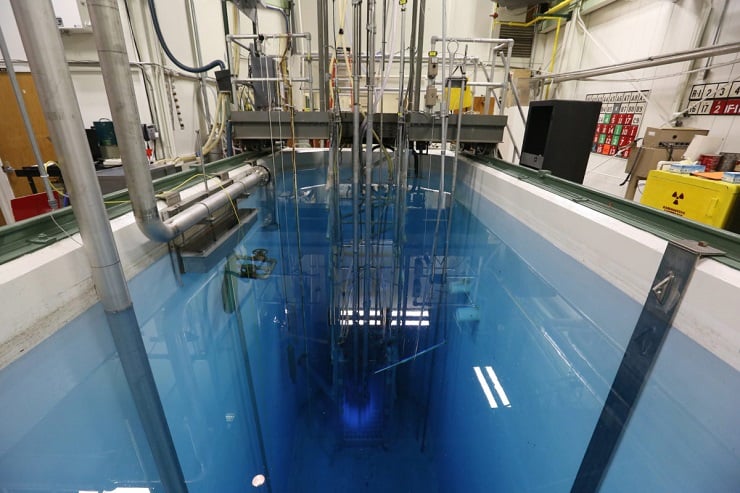 The Missouri University of Science and Technology nuclear reactor pool. Source: Sam O'Keefe/ Missouri University of Science and Technology
How can the performance and feasibility of the new generation of nuclear reactors and attendant fuels under development be gauged? Assessing the structural, chemical and thermodynamic changes occurring in fuel pins under active irradiation in a nuclear reactor is almost impossible. Currently such evaluations can only be conducted by examining a fuel rod after it cools in a pool of water for an interval that could stretch from weeks to years.
A new tool developed by Missouri University of Science and Technology and Idaho National Laboratory scientists promises to shorten this analytical timeframe. A microwave oven-sized mobile platform can see through and image spent nuclear fuel using gamma radiation. The device can be submerged into a nuclear fuel rod cooling pool and measure fuel changes throughout the pin between irradiation cycles, almost immediately after its removal from the core.
Nuclear fuel pins are small enough – about the size of a pen – to allow the scan to penetrate, similar to how dental X-rays pass through and image human tissues. The researchers expect such measurement capability to support development of more accident-tolerant fuels and reactors.