Shell Starts Production at Deepwater GOM Site
David Wagman | May 31, 2018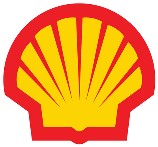 Shell Offshore says it has begun production ahead of schedule at the first phase of Kaikias, a subsea development in the U.S. Gulf of Mexico with estimated peak production of 40,000 barrels of oil equivalent per day (boe/d).
Shell says it has reduced costs by around 30 percent at the site since making its investment decision in early 2017. That means its forward-looking, break-even price is less than $30 per barrel of oil. In late May 2018, crude oil was trading at around $65 a barrel.
The oil major says that cost savings came as a result of a simplified well design and the incorporation of existing subsea and processing equipment.
Kaikias is located in the Mars-Ursa basin around 130 miles from the Louisiana coast. It is owned by Shell (80 percent working interest), as operator, and MOEX North America LLC (20 percent working interest), a wholly owned unit of Mitsui Oil Exploration Co., Ltd.
The Kaikias development is located in around 4,500 feet of water, and sends production from its four wells to the Shell-operated (45 percent) Ursa hub, which is co-owned by BP (23 percent), Exxon Mobil (16 percent) and ConocoPhillips (16 percent). From the Ursa hub, volumes flow into the Mars oil pipeline.
Earlier in May, Shell announced a deepwater exploration discovery in the Norphlet play in the U.S. Gulf of Mexico with its Dover well. The discovery is Shell's sixth in the Norphlet and it encountered more than 800 net feet of pay.
The well was drilled around 170 miles offshore southeast of New Orleans, in a water depth of 7,500 feet to a total vertical drilling depth of 29,000 feet.