Changing Food Consumption in Cities Could Reduce Carbon Emissions
Peter Brown | May 02, 2018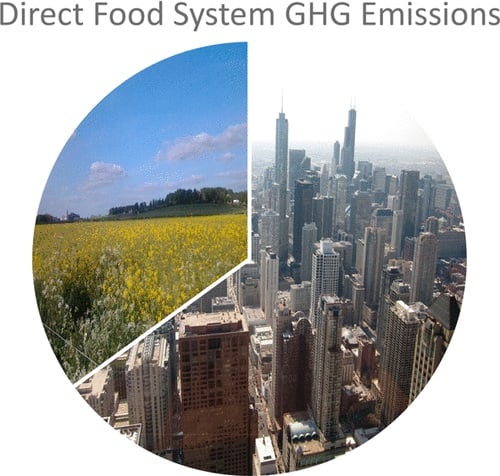 While some research involves improving agriculture, urban development may work better to reduce greenhouse gas. Source: University of CambridgeDue to climate change, numerous cities and states in the U.S. are seeking ways to reduce greenhouse gas emissions.
These efforts include building-efficiency regulations, boosting public transit, increasing renewable energy sources and more.
Now comes research from the University of Cambridge that cities could cut their carbon footprint further by tackling emissions related to food consumption and waste.
Previous studies have determined that producing food, transporting it, storing it in refrigeration, cooking and waste accounts for 20 percent to 30 percent of global greenhouse gas emissions. Researchers believe this large contribution to greenhouse gas makes it a prime target to reduce the carbon footprint in cities.
While many studies have linked this reduction primarily on the agricultural production side, Cambridge studied the urban consumption side. Building off diet-related emissions, the team used different sources to estimate emissions related to different components of the U.S. food system such as transportation, processing and waste disposal.
They then estimated how changes in specific urban consumption practices could reduce these emissions. Researchers found that increasing urban agriculture to occupy half of the vacant land in cities would reduce food-related emissions by only 1 percent. But switching from fossil fuel-based electricity to carbon-free energy sources would slash food-related emissions by at least 18 percent.
Meanwhile, reducing retail and consumer food waste by half would decrease emissions by 11 percent and replacing a quarter of total beef consumption with chicken would drop emissions by 6 percent.
The full research can be found in the journal Environmental Science & Technology.