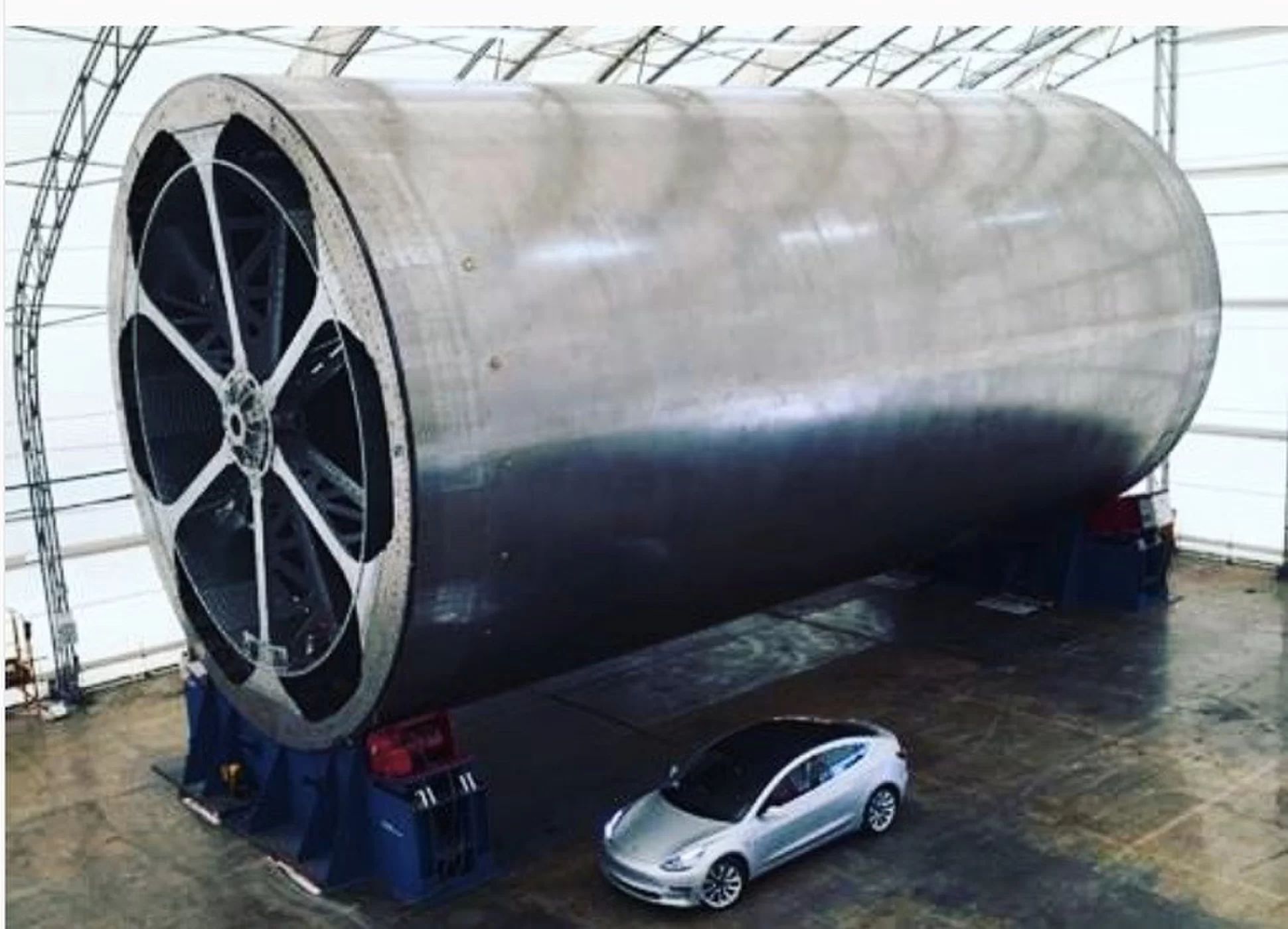 The massive BFR tool compared to a typical car. Source: Tesla/SpaceX
This week, Elon Musk, the founder and CEO of SpaceX, showed on his Instagram account a tool to be used to design the capsule (ship) that will take people to Mars.
One of the two parts of the Big Falcon Rocket (BFR) spaceship project, which is a massive 157.5-feet long and 30-feet wide, is currently being designed. Built using carbon-fiber, it will be used as a mold to fabricate the cylindrical body of the BFR spaceship that is expected to carry 100 or more people in 40 cabins per flight.
The BFR project, which is designed to carry cargo and crew to Earth, the moon and the red planet will also have a rocket that will be driven by 31 Raptor engines capable of taking 136 metric tons of load to the Earth's orbit. Both the booster and the capsule will have a combined length of 348 ft., which is taller than the Statue of Liberty.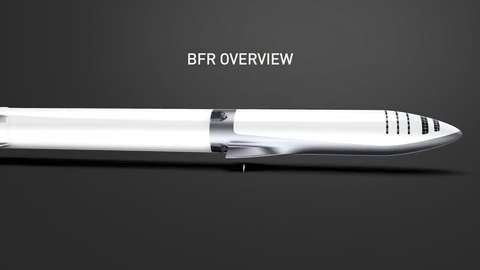 Source: Tesla
The main idea behind the project is to create a million-person city on the surface of Mars half a century from now. The first cargo mission to Mars, according to the company, will take place on 2022, and a manned mission is being planned for 2014.
This is an ambitious timeline. The tool unveiled yesterday is a step in the right direction.