Tesla Car on Autopilot During Fatal Crash
Ken Thayer | April 02, 2018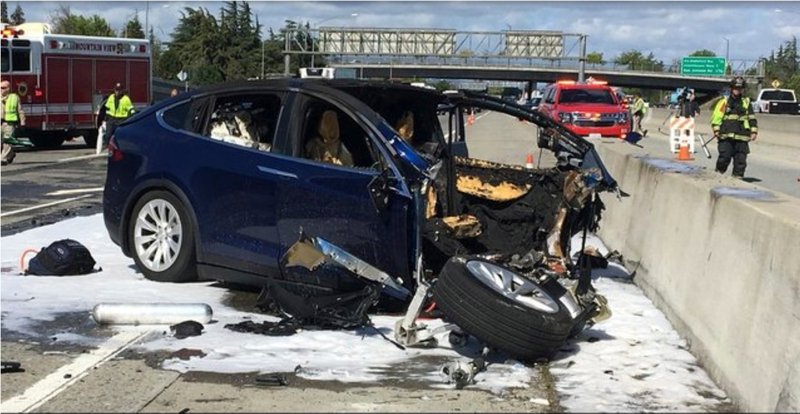 Source: The Associated Press
Tesla has confirmed that the Tesla vehicle in a fatal crash that killed the driver, 38-year-old Walter Huang, last week in Mountain View, California, was on autopilot. This news comes just two weeks after a pedestrian was hit and killed by an autonomous Uber car in Arizona as she was walking her bicycle across the street. Video of the Uber crash clearly showed the driver, Rafael Vasquez, was distracted and had his eyes off the road at the time of the crash.
According to Tesla, the driver of the car did not have his hands on the steering wheel for the six seconds immediately before the crash, despite warnings from the vehicle. The automobile's autopilot system requires drivers to keep their hands on the wheel and eyes on the road to supersede the autopilot in cases of emergency.
The Tesla SUV crashed head-on into a concrete lane divider, tearing the hood off the car and smashing the front end of the vehicle. According to the vehicle's data logs, the driver made no attempt to avoid the accident.
This crash is the second fatality involving a Tesla autonomous car. A May 2016 crash killed 40-year old Joshua Brown in Williston, Florida. A report by the National Transportation Safety Board (NTSB) indicated that the autopilot system was partially responsible for the crash.