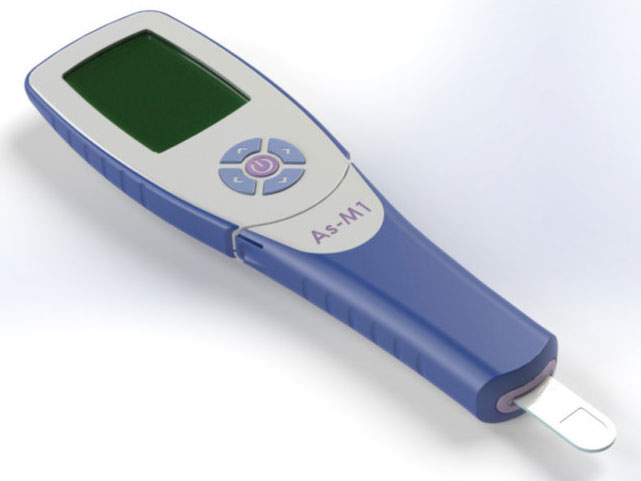 The device works like a blood glucose meter – you put a sample on a paper and insert it into the device. Source: UCLWith World Health Organization estimates of around 140 million people having to drink water containing unsafe levels of arsenic, scientists from UCL and Imperial College London have created an affordable and easy-to-use arsenic sensor.
Still a significant problem in certain parts of the world (for instance, arsenic contamination has been linked to 20 percent of the deaths in Bangladesh alone), scientists wanted to create a device to test for arsenic contamination that was both quick and inexpensive, particularly for locations where other priorities such as obtaining food override the importance of arsenic testing.
The traditional tests for arsenic are usually time-consuming and expensive, not to mention hard to access as laboratories often need to be involved. As such, the team developed a sensor that can be used at home, returning accurate measurements. Working like a blood glucose meter, a drop of water is placed on a piece of paper and then the paper is inserted into the device. After one minute, a digital reading of the arsenic level is produced.
Dr. David Sarphie, one of the scientists from the project, said: "We were doing some early-stage field trials a few months ago in Bangladesh and a lot of the villagers were actually pleading with us to come and measure their well, because they had no idea how much arsenic was in their water."
For now, the device is currently undergoing field testing.