How to Improve Your Facility to Meet LEED Standards
Shawn Martin | February 27, 2018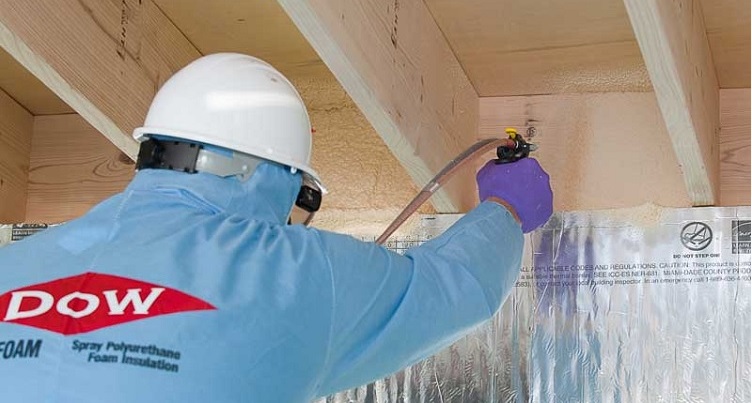 Source: Dow Building Solutions
LEED, or Leadership in Energy and Environmental Design, is a green building rating system developed by the U.S. Green Building Council (USGBC). It provides a framework to create sustainable buildings that are designed to support both public health and the environment.
LEED certification applies to a wide range of building types from single family homes to commercial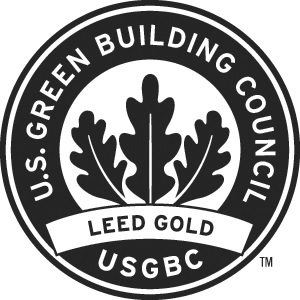 developments, hospitals, data centers, industrial parks and other building types. To achieve LEED certification design and construction methods must satisfy minimum program requirements (MPRs), they must be in a permanent location on existing land, use reasonable LEED boundaries and comply with project size requirements.
LEED v4, the latest version of LEED, addresses the added value across a wide range of projects from new construction, interior design, operations and maintenance, neighborhood development to single home construction. Before registering for LEED certification it is best to understand how each phase of the construction process impacts the rating system including building insulation, lighting, roofing materials and HVAC systems.
Building Insulation
Building insulation materials are a critical part of the design process and one of the most practical and cost-effective ways to improve a building's energy efficiency. The USGBC reports on its website that durable spray-applied polyurethane foams (SPF) and rigid polyurethane foam solutions, like Dow STYROFOAM Brand XPS Foam Insulation or BASF's spray polyurethane foam, are both excellent candidates.
They are used to minimize heat transfer, increase energy efficiency and prevent moisture intrusion; they also withstand heavy loads. An added benefit of foam insulation is that it helps reduce air infiltration, which accounts for 25 to 40 percent of the energy used for heating and cooling a typical home. Builders benefit with an improved R-value without increasing wall thickness. Foam solutions help increase the durability of the final structure and they play an important role in roofing systems.
Lighting
If your interior space doesn't maximize the amount of natural light available or if it doesn't include highly efficient lighting systems, a LEED lighting design can be highly advantageous when seeking to improve your LEED rating.
The intent is to reduce the energy consumption associated with the interior as well as the exterior lighting system. The LEED rating system awards points when the maximum power density falls below 0.72 watts per square foot or when there is a significant reduction from the ENERGY STAR baseline.
Implementation of LED lighting fixtures and smart lighting systems helps ensure you receive the greatest benefits. LED lighting systems operate at lower wattages while smart lighting systems help users program hours of operation as well as out-off features when no motion is detected.
To receive benefits for exterior lighting systems they must be Dark Sky qualified and have either motion sensor controls, integrative photovoltaic cells, photosensors, or astronomic time-clock operation. Some lighting systems are exempt, including emergency lighting and lighting used for eye adaptation near covered vehicle entrances or exits.
Roofing Materials
LEED credits affected by roofing materials include the Heat Island Reduction credit, credits for the use of regionally sourced materials, for the incorporation of water retention systems, as well as new credits under LEED v4 in the areas of life cycle assessment (LCA), Environmental Product Declarations (EPDs) and overall product transparency.
Since LEED v4 includes more stringent requirements for material ingredients and environmental product declarations, roofing materials should be supplied by a manufacturer that not only discloses a material transparency report but has had their disclosures certified by a third-party to LEED v4 compliant standards.
To meet the Heat Island Reduction credit cool roofing materials are used. These materials act to reduce the thermal gradient between developed and undeveloped areas. The term encompasses a wide range of enhanced metal roofing and shingled roofing materials that exhibit high solar reflectance and high thermal emittance and are typically evaluated by a solar reflectance index (SRI) value, which is how they are measured against MPRs.
It is important to note that LEED certification is for the building itself; it is paramount that architects and builders include preferred vendors in their design proposals. Roofing contractors should be able to verify use of regionally sourced materials as well ensure that LEED credits stated in the design proposal are achieved, as there are many elements of a roof structure that can impact LEED certification.
HVAC
With a higher emphasis on energy efficiency under LEED v4 HVAC systems designs are integral to achieving LEED certification. LEED certified HVAC projects have to address water use, energy efficiency, and indoor air quality as well as operation and maintenance costs.
Several solutions exist when looking to improve an HVAC system and the selected HVAC equipment should have an ENERGY STAR label. Some popular solutions include the use of high efficiency condensing boilers, solar-powered heating systems and geothermal systems for direct radiant cooling and heating applications. Appropriate zoning controls that respond to space demands will also receive a LEED credit.
Conclusion
LEED certification is a globally-recognized symbol of sustainability achievements. It is a path towards a sustainable future. It is designed to inspire project teams to seek innovative solutions that support public health and our environment.
In order to decrease your operating expenses and optimize the value you receive with a LEED-certified building project, evaluate your design proposal before registering for LEED certification. Incorporate highly efficient and eco-friendly building insulation materials, roofing materials, lighting systems, HVAC systems and controls so that you can achieve a higher LEED rating.
Resources: