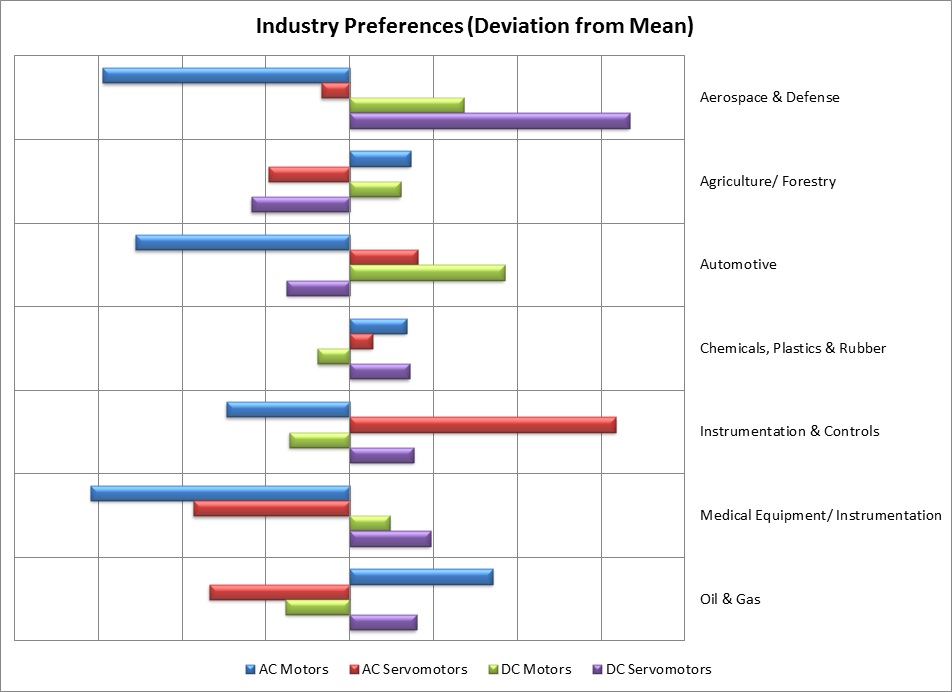 Source: Engineering360
This graph summarizes the search tendencies displayed by Engineering360 users with respect to the industry they identified with while registering. The graph shows the search contribution each industry makes in the specified areas relative to the search contribution each industry makes in the AC Motors, AC Servomotors, DC Motors and DC Servomotors areas.
Users from the aerospace & defense industry show positive search tendencies in the DC servomotors and DC motors, meaning that users from this industry are searching for these product types more often than other motors-related products. AC Motors and AC Servomotors are searched for much less than motors by users in this industry.
In contrast, the oil & gas industry users' show strong search tendencies toward AC Motors with lower-than-average searching in the DC Motors area.
The instrumentation and control industry shows a strong search tendency for products in AC Servomotors area as opposed to other motors areas.