Audi and Volvo say they will work with Google to develop infotainment and connectivity solutions based on Android, offering access to a wide array of apps and services. Volvo says Android will launch on new Volvo models within two years.
The catalog of Android apps developed by Google, Volvo, Audi, or third-party developers are expected to offer connected and predictive services in and around the car.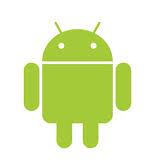 In 2014, Google introduced Android Auto, which lets people project content from their Android smartphones to their car's screen. Android Auto is available on around 300 car models.
"Google's platform and services will enhance the user experience by enabling more personalization possibilities, while Android will offer increased flexibility from a development perspective," said Henrik Green, senior vice president Research & Development at Volvo Car Group.
Volvo says its partnership with Google reflects the "ongoing convergence" between the automotive and technology industries as cars become increasingly connected. Using Android as the base operating system will "increase speed and flexibility in the development" and offer customers the ability to personalize the connected in-car experience.
Volvo is also collaborating with Google on another initiative to update recent Volvo models by adding Google Local Search, a location based service application. This will be released through an update to customers with Sensus Navigation.