Video: Preserving a National Historic Landmark
Peter Brown | May 08, 2017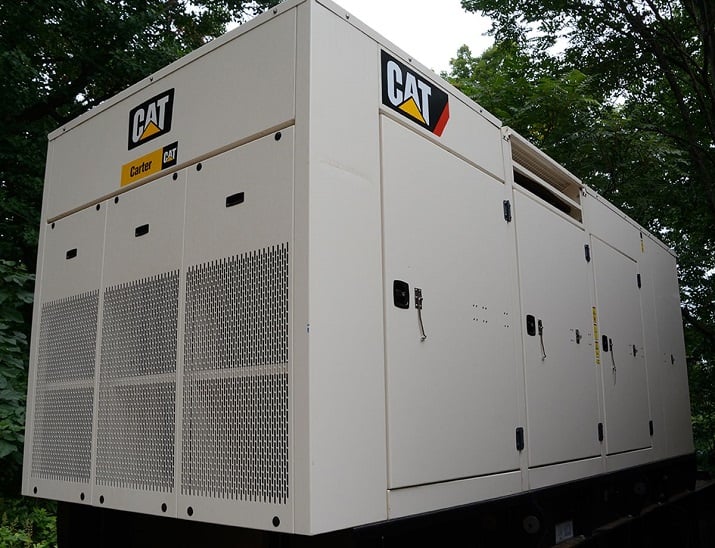 Monticello uses CAT's 500 kW C15 ACERT diesel gen set with a sound-attenuated, weather protected enclosure to minimize noise. Source: CAT Located in a high forest region in in Albemarle County, Virginia is the ancestral home of Thomas Jefferson, called Monticello.
Because of its location, high humidity and falling temperatures are frequent while storms and falling trees tend to interrupt power. With hurricanes and ice storms also common in the area, needing a stable, reliable source of power is a must for the National Historic Landmark that more than 440,000 people visit annually.
Monticello is a world-class museum and an academic think tank. The house holds one of the largest collections of the U.S.'s historical artifacts — from 18th century paintings to Jefferson's riding boots and documents. Reliable power helps preserve not just the house but these important collections that are located inside.
The power systems from Caterpillar supply emergency backup power to Monticello as well as the Robert H. Smith International Center for Jefferson Studies at Montalto, located on an adjacent mountaintop.
The main building and the two ancillary buildings at Monticello use a 500 kW Cat C15 ACERT diesel generator and three automatic transfer switches (ATS) located about 1,000 feet from the house. The generator is equipped with a sound-attenuated, weather-protected enclosure that helps to minimize noise and supports a 48-hour sub-base diesel tank to protect the house and the collections in the event of power loss.
"We've experienced the benefits of the first generator installed at Montalto, and we've probably had to run on backup power at least a dozen times since it was installed," said Liz Russell, manager of planning and projects at Montalto. "The system has proven to be very reliable."
Caterpillar says the backup power has added protection during the upgrades at Monticello as part of the Mountaintop Project, a multi-year effort to restore the house and ground to their appearance during Jefferson's retirement from 1809 to 1826. The $36 million initiative includes upgrades to Monticello's HVAC, electrical and water systems.