New nanopowders produced by Russian researchers could lead to production of enhanced aluminum alloys. When used as modifying additives, the nanopowders improve operational characteristics of foundry products and help contain energy costs.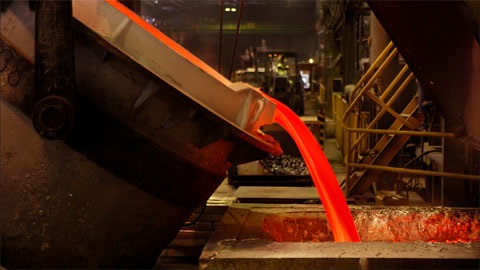 Processing aluminum with nanopowders could lead to new composite materials (Source: Siberian Federal University)
Researchers from Siberian Federal University and the Krasnoyarsk Scientific Center of the SB RAS say that processing Al with nanopowders provides new avenues for developing composite materials with application in metallurgical and machinery sectors specializing in production of cast products from aluminum alloys.
Research is currently focused on plasma-chemical synthesis and analysis of nanostructures. The main beneficiary is United Company RUSAL, which accounts for approximately 9% of global aluminum production and 9% of the world's alumina output . The technology will be introduced in the Aluminum Valley, a special economic zone planned in the Krasnoyarsk region for the production of high value-added Al products and associated technology development.