EPA Reopens Vehicle Efficiency Standards
David Wagman | March 15, 2017
The U.S. Environmental Protection Agency says it will reopen a review of whether the Obama administration's 2022-2025 vehicle fuel efficiency rules are feasible. Automakers have urged the Trump administration to reverse a January decision to uphold the standards.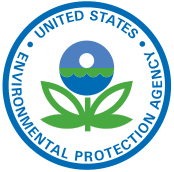 The EPA said it would make a determination by April 2018 after the Obama administration sought in January to lock in the rules. Environmentalists say the rules save fuel and reduce greenhouse gases.
(Read "Auto Group Urges Fuel Efficiency Rollback.")
"These standards are costly for automakers and the American people," said EPA Administrator Scott Pruitt in a statement.
The Obama administration's rules, negotiated with automakers in 2012, were aimed at doubling average fleetwide fuel efficiency to 54.5 miles per gallon by 2025, although real-world mileage figures were expected to be lower.
Reopening the fuel efficiency rules is a top item on the auto industry's agenda. Automakers have said the Obama rules were too expensive and could cost American jobs.
In related news, the president is not seeking to revoke California's authority to set vehicle efficiency rules even stricter than federal rules, including mandated sales of electric vehicles. An unnamed official quoted by news sources said the administration did not rule out seeking to withdraw California's authority in the future.
As part of the 2012 rulemaking establishing the model year (MY) 2017-2025 light-duty vehicle GHG standards, EPA made a regulatory commitment to conduct a Midterm Evaluation (MTE) of the standards for MY 2022-2025.
As a part of this process, EPA says it is examining a range of factors, such as developments in powertrain technology, vehicle electrification, light-weighting and vehicle safety impacts, the penetration of fuel efficient technologies in the marketplace, consumer acceptance of fuel efficient technologies, trends in fuel prices and the vehicle fleet, employment impacts, and many thers.
EPA's regulations require several formal steps in the MTE process, including opportunities for public input.
Step 1: Draft Technical Assessment Report (TAR) issued jointly with the National Highway Traffic Safety Administration and the California Air Resources Board (CARB) with opportunity for public comment. (July 2016)
Step 2: EPA Administrator made a Proposed Determination with opportunity for public comment. (November 2016)
Step 3: The EPA Administrator must make a final determination with regard to whether the standards remain appropriate or should be changed by April 1, 2018.