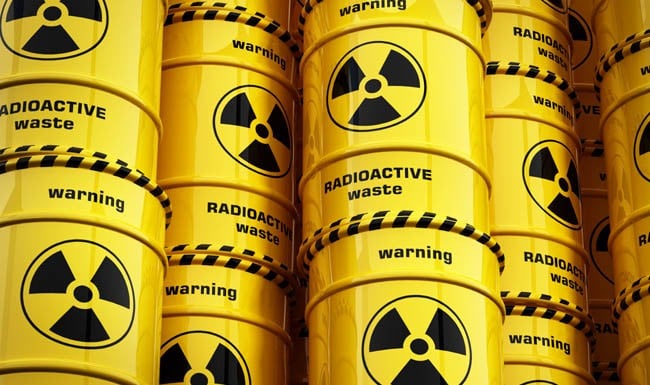 Arsenic molecules might be used to extract the most toxic elements from radioactive waste. Image credit: University of ManchesterNew understanding of the interactions between arsenic and thorium could prove key in reducing nuclear waste volumes and hazards, according to researchers from University of Manchester, UK, and University of Regensburg, Germany.
The interaction of the soft donor element arsenic with thorium is of interest because arsenic could in principle be used in organic molecules that bond to metal atoms and improve the selective extraction of radioactive constituents from nuclear waste.
The researchers prepared model complexes of thorium with multiple bonds to arsenic under ambient conditions on multi-gram scales. Previously, such complexes had only been realized on very small scales at temperatures approaching that of interstellar space (3-10 Kelvin).
The study follows up on previous research published on uranium–phosphorus, uranium–arsenic, and thorium–phosphorus chemistries.