The Volkswagen emissions scandal highlights a dilemma in the engineering workplace. Should an employee, in this case a software engineer, follow orders from higher-ups even when the employee knows the order to be unethical or even illegal?
The question was faced by engineers at Volkswagen when their managers approved a plan to alter how the company's diesel engines performed during tests to determine emission levels.
The U.S. Environmental Protection Agency in September 2015 announced Volkswagen had been using a "defeat device," or software, in its diesel engines; the device could detect when the engine was being tested, then changed the engine's performance level to improve results on emissions tests. U.S. officials said the company had been deceiving regulators for at least 10 years, and called the situation "particularly egregious" because it involved senior managers.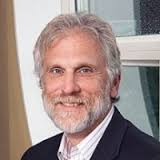 Jeffrey Seglin, Harvard University"An employee should never be put in a position where they are asked to do something illegal," says Jeffrey Seglin, a lecturer and director of the Harvard Kennedy School Communications Program at Harvard University. Seglin is author of The Right Thing, a weekly column on general ethics syndicated by Tribune Media Services, and also author of the book The Right Thing: Conscience, Profit and Personal Responsibility in Today's Business.
"In (the Volkswagen) case, it may have been the culture of the company," Seglin says. "When the culture of the company goes so far that no one in management is saying 'don't do this,' then employees have to stand up and say no. The employee has to figure out if this is something they're willing to fall on their sword over. Certainly the employee should say something, but they have to be willing to leave (the company)."
Allegations
The EPA said Volkswagen engineers designed software that was capable of testing multiple scenarios, including monitoring speed, engine operation, air pressure and even positioning of the vehicle's steering wheel. The software could determine when the vehicle was operating in a controlled condition, such as when it was stationary in a laboratory environment – as happens during an emissions test.
The "defeat device" would then operate the engine below normal power and performance, lowering the emission of nitrogen oxide pollutants. The EPA said emissions levels otherwise would have been up to 40 times above levels allowed in the U.S.
Diesel engines on average emit about one-fifth less carbon dioxide than gasoline-powered engines, but diesel engines put out far more nitrogen oxide. That's because gas-powered engines, where the exhaust contains no excess oxygen, can use a catalytic converter to reduce nitrogen oxide emissions. Diesel engines – which have excess oxygen in their emissions – are not able to use the catalytic converter and thus emit more nitrogen oxide.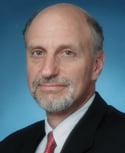 Arthur Schwartz, NSPE"It's the ultimate dilemma," says Arthur Schwartz, deputy executive director and general counsel of the National Society of Professional Engineers. "Part of being a licensed engineer is that you adhere to a code of professional conduct, report situations where conduct could be illegal, and not engage in activity that violates the law. If you're working for a company there is usually an internal process for reporting an illegality. The best thing to do is follow the internal mechanisms without disruption to the organization, and there should be protections in place for the employee."
Moral Foundation
The engineers in this case were faced with a difficult decision, says Rick Kenney, chair of the Department of Communication (singular is correct) at Augusta University in Georgia, where he lectures about professional and business ethics. "I tell students they should always be building a moral foundation in order to better handle those types of situations."
Ethics should never be a "knee-jerk reaction," says Kenney. "Don't make decisions in the moment, but rather reach out to people you trust. The more people you can collaborate with, the better you can handle that situation."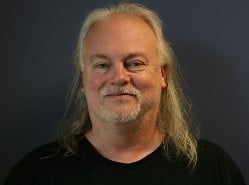 Rick Kenney, Augusta UniversitySchwartz agrees with Kenney and reiterates that an engineer faced with such a situation would benefit from a support system.
"It's certainly something to discuss with colleagues and peers, to determine how to proceed," he says. "But it really comes down to one's morals, values, and ethics. If you're an engineer and you have integrity, you must determine how to navigate through the situation. That means determining the consequences in the short term and the long term not only for the organization but also for (yourself)."
The case continues to haunt Volkswagen and has made consumers wary about trusting other automakers' claims about low-emission or "clean diesel" vehicles. Volkswagen already has agreed to pay more than $20 billion to settle claims just in the U.S. That includes an agreement made in January 2017 to pay $4.3 billion to settle the Justice Department's civil and criminal investigation. The company is still being investigated by German authorities for criminal violations. Other European nations as well as South Korea are considering their own investigations.
In addition to the $20 billion in U.S. claims, the EPA could fine VW up to $37,500 for each vehicle involved in the U.S. cover-up, or about another $18 billion. Officials have said the case could drag on for years. VW ended sales of diesel vehicles in the U.S. in late 2015 and said it has no plans to resume those sales.
Professional Responsibility
Yotam Lurie, a senior lecturer of business ethics at Ben-Gurion University of the Negev in Israel, in 2015 published an oft-cited paper Professional Ethics for Software Engineers. Lurie compared the VW engineers to the accountants at Enron who were told by the organization to create accounting loopholes and change auditing procedures to hide billions of dollars in debt.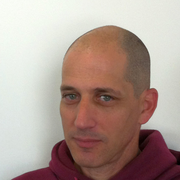 Yotam Lurie, Ben-Gurion UniversityLurie said "It's shocking that the software engineers of Volkswagen overlooked and neglected their fiduciary responsibility as professionals. Professionals who have a semi-regulatory responsibility within the organization to ensure safety, in this case environmental safety, even when this is less efficient or economical."
U.S. prosecutors in January 2017 indicted six German VW executives on charges of conspiracy to commit fraud and violation of the U.S. Clean Air Act in connection with the diesel case. One of those executives, Oliver Schmidt, was arrested at an airport in Miami in January as he prepared to return to Germany. U.S. officials said other company executives also could be charged for their roles in the scandal. Another former VW worker, engineer James Liang, pled guilty to fraud charges in September 2016 in connection with the case.
The Justice Department said all those charged thus far have ties to VW's engine development and quality assurance division in Germany and the U.S. The department says those charged told engineers at VW to develop and install technology to evade emissions testing, all while the company marketed the vehicles as "clean diesel."
The emissions scandal involves at least 11 million vehicles worldwide, including more than 500,000 that were imported and sold in the U.S. Volkswagen has said it is recalling the affected vehicles, including 2.4 million in Germany, its home country.
U.S. officials in charging documents said that when the plan was discovered, VW "did corruptly alter, destroy, mutilate and conceal business records" in an effort to disrupt the investigation, with at least one supervisor deleting emails and files concerning the software and telling employees to do the same. U.S. regulators first raised concerns about VW emissions levels in 2014 but VW dismissed those results as "technical issues." Further investigation by the EPA led to the 2015 disclosure of the illegal software.
Corporate Culture
As Seglin noted, the case – as with other high-profile cases involving business ethics such as Enron, the tobacco industry, and automakers such as GM (faulty ignitions) and Toyota (unintended acceleration issues) – highlights how the culture of a company can lead to difficult situations for workers.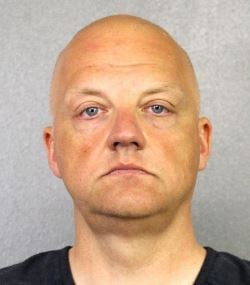 Broward County, Fla., sheriff's office booking photo of VW executive Oliver Schmidt."Employees should work to change the culture of their company if they see things that are unethical and certainly if something is illegal," he says. "But these cases show that companies may take years to accept responsibility and changing the culture is not likely to happen quickly."
The scandal has resulted in a shakeup of VW executives. Martin Winterkorn, the company's CEO when the scandal broke, resigned and was replaced by former Porsche executive Matthias Mueller.
"My most urgent task is to win back trust for the Volkswagen Group, by leaving no stone unturned," Mueller said at the time.
Michael Horn, who was CEO of Volkswagen Group of America, left the company by "mutual agreement" in March 2016. Horn had said "We've totally screwed up" when the scandal first came to light.
As part of the settlement of the diesel case, the company on Feb. 7, 2017, announced the launch of its Electrify America unit, based in Reston, Virginia. The company says Electrify America is part of a $2 billion investment in zero-emission vehicle infrastructure and awareness programs. The company said it plans to install more than 500 electric-vehicle charging stations nationwide as it rolls out new electric vehicle models.
The charging stations must be accessible to all electric vehicles, not just Volkswagen models. VW unveiled an electric microbus concept vehicle at the Detroit Auto Show in January 2017, and said it plans to launch 30 electric or hybrid vehicle models by 2025 in response to the emissions scandal.
Sales of diesel-engine vehicles have dropped over the past few years and represent about 1% of all new vehicle sales in the U.S., according to automotive consultant Vendigital. The VW scandal has resulted in more scrutiny of other diesel manufacturers' emissions results and has brought calls for better testing methods in Europe, where diesel vehicles account for about half of new vehicle sales, higher than anywhere else worldwide. However, forecasts from industry consultant Acea says the market share for diesel vehicles in Europe is expected to fall below 40% by 2025.