Fully automatic quick coupler for large material handlers introduced by OilQuick
Globaspec News Desk | May 25, 2023
Sweden-based OilQuick AB, has introduced its OQC90, a suspended quick coupler designed for the world's largest material handlers.
The system is comprised of a 360° rotator mounted on a fully hydraulic quick coupler and is suspended from the handling equipment's stick, enabling operators to remain in the cab while switching lifting hooks, wood chip buckets, clamshell grapples, grapples magnets and other attachments with the push of a button, OilQuick explained.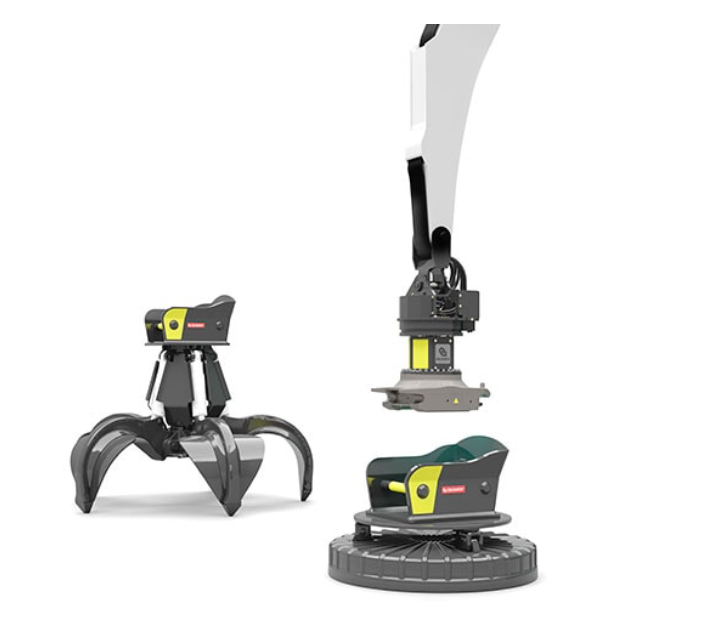 Source: OilQuilk
According to its developers, the OQC90 can lift up to 68 metric tons, or 74 short tons, and has a 100 A electrical swivel connection and up to four hydraulic connections, making it appropriate for large material handlers and harbor cranes, the company said.
Advantages of the OQC90 include:
The ability to quickly change hydraulic, electric and mechanical attachments from inside the cab
No personnel are around the machine during tool changes, thereby improving safety
Reduces the number of machines on the site
Results in increased productivity and profitability
Minimizes oil spills
Protects hose routing
Reduces dirt in the cab