Taking the "sting" out of construction
Marie Donlon | January 30, 2023
In a bid to help restore declining bee populations, researchers from the U.K.'s Falmouth University are proposing that bee habitats be incorporated into the construction of buildings.
So-called "Bee Bricks" could potentially provide habitats for solitary bees who are considered master pollinators, according to the researchers.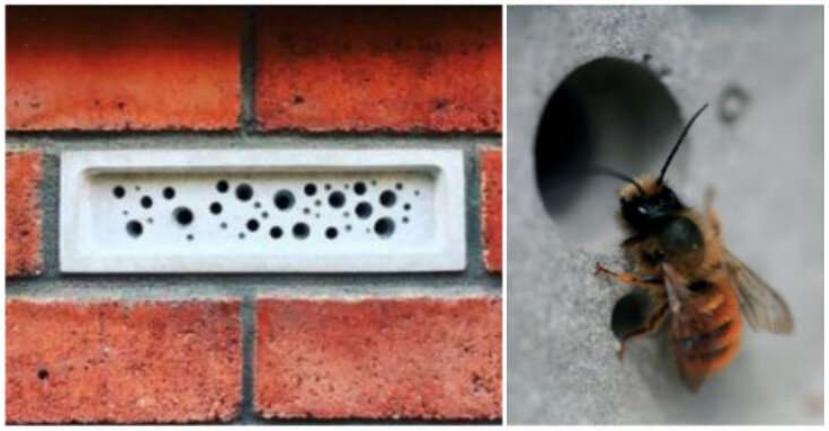 Source: International Journal of Sustainable Design (2022). DOI: 10.1504/IJSDES.2022.10052860
These Bee Bricks would be composed of recycled materials; researchers initially used a mixture of China-clay waste, cement and granite aggregate to create Bee Brick prototypes.
Each Bee Brick features 18 cavities where bees can create a nest. The Bee Bricks can reportedly be incorporated into both new building construction or as replacement bricks in existing and aging structures.
The Falmouth team suggests that the easy to incorporate bricks are no threat to the occupants of a building outfitted with the Bee Bricks.
More details about the Bee Bricks are available in the article, The Bee Brick: building habitat for solitary bees, which appears in the International Journal of Sustainable Design.