Beyond Theory: Bringing Engineering Experience to the Classroom
Robynn Andracsek, P.E. | January 21, 2016
A university education teaches engineering theory and problem solving skills, but nothing can replace real-world experience for lessons in critical thinking. In order to marry the abstract with the hands-on, many engineering schools now employ Professors of Practice. Unlike other professors, these instructors work not for tenure but on short-term contracts, alllowing practitioners the opportunity to share knowledge with the next generation of engineers.
Michael A. Panethiere, P.E., is one such Professor of Practice who appreciates that there must be a "passing of the torch." The University of Kansas (KU) hired Panethiere in 2015 to instruct students in electrical power systems engineering and construction engineering management. Overall, he says that students today are better prepared than they were 20 years ago for the rigors of pursuing an engineering degree. A master electrician, an engineer with 25 years of experience, and founder of his own electrical engineering firm, Panethiere discusses engineering education with Engineering360 contributing editor Robynn Andracsek.
Andracsek: Describe your teaching role and how it differs from a more traditional, academic professor?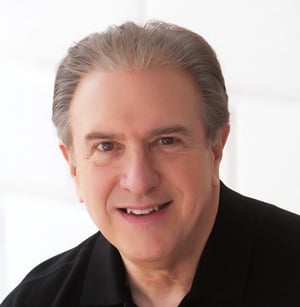 Michael Panethiere, P.E. Panethiere: My position with the University of Kansas is "Professor of the Practice" of Architectural Engineering with specialties in electrical power systems engineering and construction engineering management. Professor of Practice positions are full-time, permanent, non-tenure track faculty positions. These positions are typically reserved for practitioners who are appointed because of specialized skills or significant achievements in nonacademic careers, although individuals with academic backgrounds also fill these positions.
Andracsek: What unique aspects and experiences do you bring to your students?
Panethiere: I have had some fabulous experiences in my career from the design and engineering side with projects such as the illuminations laser light show at Walt Disney World to semiconductor manufacturing plants for Intel Corp., data centers for Sprint, AMC Theaters multi-screen theaters throughout the world and numerous facilities in other countries with unique power systems infrastructures. I have also had the opportunity to appear as an expert witness in numerous legal cases working with some of the top law firms in the country regarding electrical injuries, shock, electrocution and issues involving violation and interpretation of the National Electrical Code.
Andracsek: Does the current curriculum of engineering school prepare today's student for today's challenging professional work?
Panethiere: The current curriculum in a typical four-year undergraduate engineering program exposes students to a suitable amount of breadth in engineering fundamentals. However, in my opinion, students are not acquiring the depth of knowledge needed for today's challenges. I think this is partially due to the time needed to adequately cover discipline-specific subject matter in depth within four years.
The NCEES (National Council of Examiners for Engineering and Surveying) recently proposed a new set of conditions for licensure as a Professional Engineer that would have required the completion of a Master's Degree or 30 credit hours of graduate work from an accredited school of engineering prior to being admitted to the P.E. exam. This was due to take effect in 2020, but has since been withdrawn, although I believe it is still under consideration. I would like to see some type of practicum or internship become part of the curriculum, especially in the construction-related engineering fields.
Andracsek: What is your teaching philosophy?
Panethiere: I am a firm believer in directing the classroom education towards what the students will be facing in the real world of architectural electrical engineering. My teaching methods utilize active learning methods in the classroom, in assignments and for class projects. Active and open conversation and discussion is essential. I purposely ask questions of the class that encourage participation and debate, especially concerning interpretation of the National Electrical Code. I also have a strong affiliation with the local and regional electrical community teaching coursework, providing engineering services and conducting continuing education for contractors, engineers, building code officials and inspectors. On many occasions I invite architects, building code officials, contractors and other team members as guest speakers to address a class.
I started my career as an electrician. That experience has been invaluable to me as an electrical engineer designing power and lighting systems for buildings. I always bring that real-world construction experience into the classroom to impart to the students. I also share through presentation photos, videos and actual electrical equipment samples, examples of actual inspections, investigations and construction projects that I have been involved with. I encourage and mentor architectural electrical engineering students to take every opportunity to work in the electrical construction field to gain practical experience, especially during the summers while they are in school.
Andracsek: What interested you in this position at KU?
Panethiere: During my career I always seemed to gravitate towards working with, training and mentoring the junior engineers, designers, technicians and engineering students, and it has been a pleasure of mine to watch their careers grow. I also taught courses in Circuit Analysis and Interpretation of the National Electrical Code as an adjunct professor. When I completed my master's degree several years ago, my primary focus was to have the necessary credentials to teach at the university level. When this position became available at KU it felt like a natural fit from the very beginning.
Andracsek: What do you enjoy about teaching?
Panethiere: The thing I enjoy most about teaching is being able to share and give back my experiences. Teaching electrical engineering, design and interpretation of the National Electrical Code is my passion. I want to convey that passion to my students and help them become confident, independent thinking pioneers with a lifelong desire for learning. I also enjoy the opportunities to stay in touch and be a part of emerging technologies and research.
Andracsek: How do you incorporate lessons on engineering ethics?
Panethiere: Making ethical choices is also a requirement that deserves consideration and classroom discussion as it relates to good design practices and minimum code requirements. Giving the students examples, exercises and incorporating those principals into design projects is part of my approach to exposing the students to some actual ethics issues, where they have to make a choice.
Andracsek: Do you think today's students are prepared for engineering courses? What do you think about the current quality of incoming students compared to 20 years ago?
Panethiere: From my experience at KU, the students that I am instructing and advising are very well prepared in basic math and science to handle the more rigorous engineering coursework. I feel the incoming students today are better prepared than the students of 20 years ago. I should qualify that and mention that KU has a fairly high standard for admission to the School of Engineering from high school. Additionally, I think that with the implementation of state-level initiatives related to STEM (science, technology, engineering and math) there has been a documented increase in science and math scores as related to college readiness.