Video: Outdoor cooling with liquid nitrogen
S. Himmelstein | September 22, 2022
An Israeli startup is harnessing the cooling power of liquid nitrogen to drive its outdoor air-conditioning system. The Kensho units require no electricity supply and emit no greenhouse gases as they produce jets of freezing nitrogen gas at -10° C (14° F) to cool the surrounding area.
Green Kinoko engineered the technology as an affordable, clean, quiet and mobile alternative to air-conditioning units. Standard tanks store the frigid liquid at -196° C (-321° F) in the cooling units, and when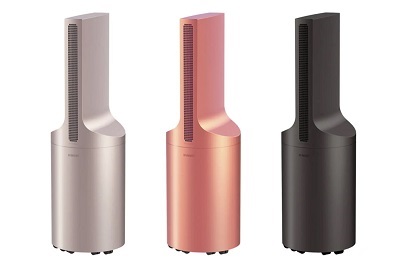 Cooling is provided by liquid nitrogen instead of electricity. Source: Green Kinoko the system is activated, the liquid expands rapidly to nearly 700 times its liquid volume as it becomes a gas. A mechanical engine captures the energy generated during the gasification process to distribute cooled air. The liquid nitrogen tanks will need replacing every 7 to 10 days, depending on how hot it is outside and how long the system is operating.
The Kinsho system has been under development for two and a half years, and at this stage the company has built 12 prototype units for use in pilot trials at six restaurants in Tel Aviv. The company expects to start marketing the cooling system in summer 2023.