Modest Global Economic Improvement for 2016, Says IHS
Engineering360 News Desk | December 14, 2015
IHS forecasts a slight improvement in the global economy in 2016, with projected growth of around 2.9%.
"Solid growth in the United States and a slight pickup in the pace of Eurozone and Japanese economic activity—combined with an expected easing of recessionary pressures in Brazil and Russia—are among the reasons for this moderately upbeat assessment," says Nariman Behravesh, chief economist.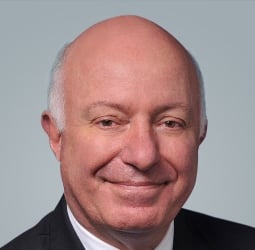 Behravesh cautions that many downside risks exist, including high public- and private-sector debt levels, corporate risk aversion and further weakness in China. Image credit: IHS.Low oil prices and more monetary stimulus—in particular, from the European Central Bank, the People's Bank of China and (possibly) the Bank of Japan—will support growth, and also could provide the basis for some upside surprises.
However, Behravesh says that there are many downside risks, including high public- and private-sector debt levels, corporate risk aversion, further weakness in China and other emerging markets and geopolitical risks. This means that the probability of the global economy being stuck in low gear for another year is "uncomfortably high," he says.
Regional forecast highlights for 2016 include:
U.S. growth will remain solid, with increases in consumer spending, housing activity and nonresidential capital spending—excluding the energy sector—all contributing to growth. The recent Congressional budget agreement will boost government spending and GDP growth.
Europe will continue growing at a modest pace as a result of low energy prices, reduced fiscal headwinds, more monetary stimulus and a weak Euro.
Japan should see positive, albeit weak, growth of 1%, as it will benefit from low energy prices, monetary stimulus and a weak currency.
Deceleration in China's economy will continue, with growth slowing to 6.3%. The industrial sectors, especially heavy manufacturing and mining, are expected to continue to struggle.
Since the beginning of 2013, emerging markets have been hit by a "perfect storm" made up of plunging commodity prices, capital outflows and plummeting currencies; swooning stock markets; and stagnating world trade. Nevertheless, as commodity prices bottom out in 2016, the pressures on emerging markets [and commodity exporters] will likely ease, Behravesh says.