Upgrading a thread rolling machine with specific modifications
David Wilkerson | January 14, 2022
Overhauling of industrial threading machines can be a complex and lengthy endeavor, but for most companies, the tooling changeover benefits far exceed the time costs involved in the process. Threading machine overhauls are a huge part of the business for TLM Srl. Together with the production of new machinery, it's very important for company turnover.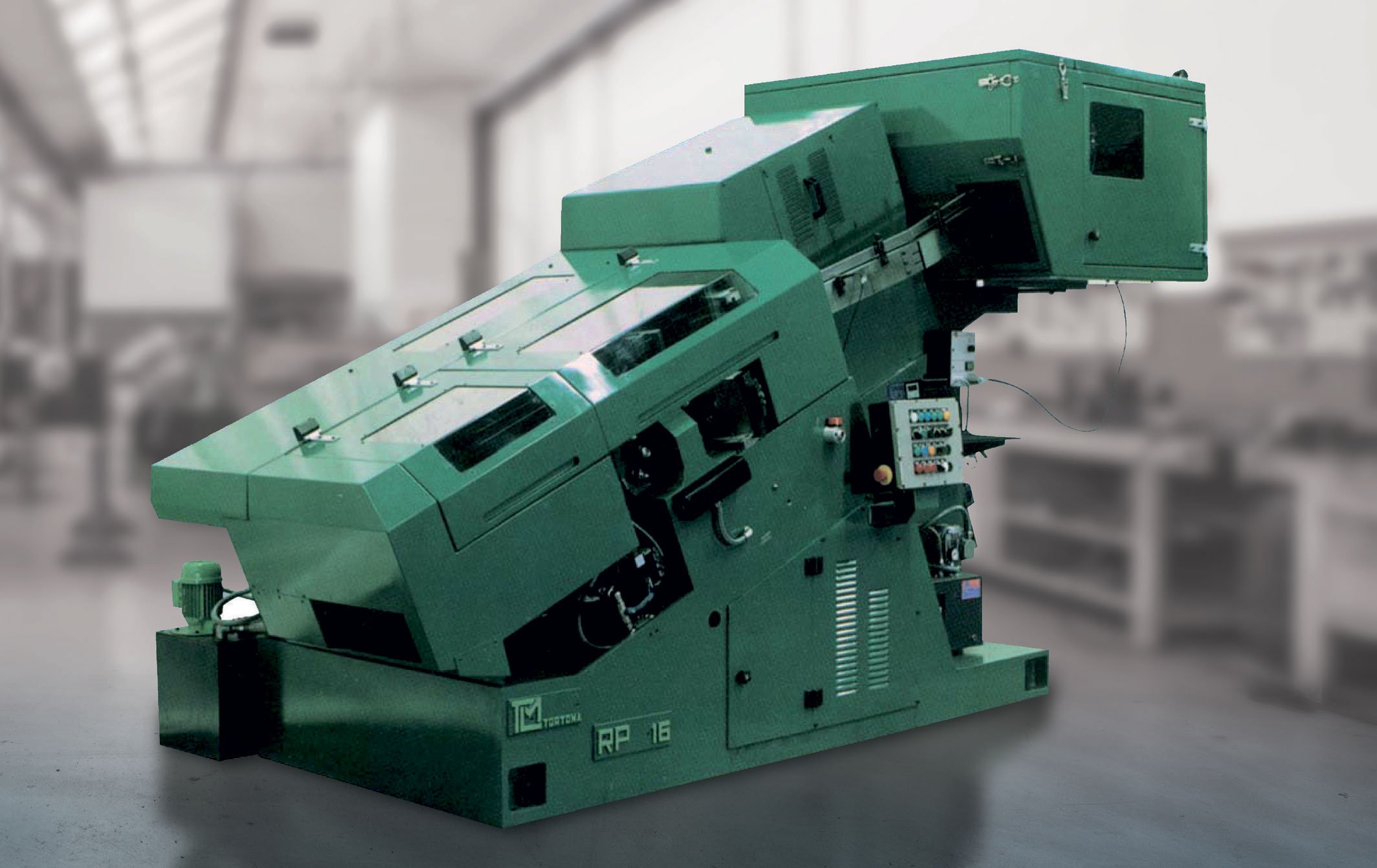 RP16 Machine. Source: TLMweb.it
The company's thread rolling machine that is most supplied and completely overhauled is known as the RP16 machine. This particular thread rolling machine is usually brought back by TLM Srl and then completely disassembled, and all of the damaged and worn parts are replaced. Then the production team fully updates the machine with all of the latest versions of components both mechanically and electronically.
As an example, one customer who changed its production decided to orient this model specifically for molding purposes. In order to carry out their new production operations, the customer, Brugola Oeb Industriale SpA, requested special applications and customizations to the machine. At the end of the upgrading and customization work, the machine was overhauled with a completely new electrical panel, accompanied by new technical documents, wiring diagrams and CE marked for compliance with safety standards of the new production process.
Specifically, some of the new features and modifications of the thread rolling equipment were soundproofing for noise to cap at 80 decibels when operating, a fully integrated production control system including a custom carousel for checking the presence of washers, a state-of-the-art pneumatic sorting gate for bad pieces rejection, a custom vibro-feeder positioned on a motorized column, and finally a platform tank for oil containment. Before shipping the upgraded model to the customer, a complete lay-out of the upgraded RP16 machine was sent over to them for final approval.
All of TLM Srl's overhauls are always guaranteed to operate and perform optimally, and will usually be the most efficient option for companies not wanting to purchase completely new machines when changing production.
To learn more about the machine upgrading capabilities available from TLM Srl, as well as their new thread rolling machines, contact TLM in Italy or visit their website.