Water project problems? There's an app for that
S. Himmelstein | December 06, 2021
Well Aware, an Austin, Texas-based nonprofit that builds water systems in East Africa, and its Well Beyond subsidiary have developed an app allowing communities to diagnose problems with their water systems and maintain them on their own.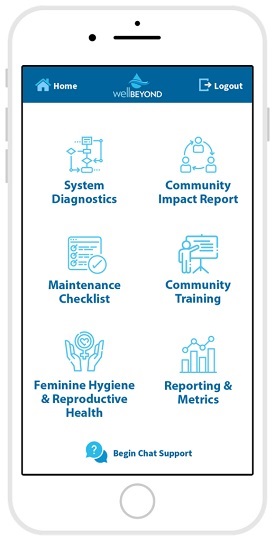 Source: Well Aware
The patent-pending diagnostics and maintenance app was engineered to ensure long-term success for water projects. It also aggregates data on water systems, providing a way to target indicators of success. Users have access to a variety of training modules on water, sanitation and hygiene, as well as maintenance checklists that are customized to the infrastructure of their specific water project.
The platform walks community members through a step-by-step series of yes or no questions, for example, are pipes leaking? Community leaders are empowered to diagnose and resolve issues with their water systems and remotely chat with experts in real-time. As a result, communities do not have to endure lengthy wait times for repairs.