Video: Efficient electric motor eschews magnets
S. Himmelstein | May 24, 2021
German automotive powertrain supplier Mahle is developing a magnet-free motor claimed to operate with an efficiency of more than 95% at almost all operating points. The motor uses an inductive — and thus contact-, wear- and maintenance-free — technology to transmit power between the motor's stationary and rotating parts.
The asynchronous motor, which generates magnetic fields using excitation coils in the rotor, combines the strengths of different motor technologies in one product. It does not use any rare-earth materials, making it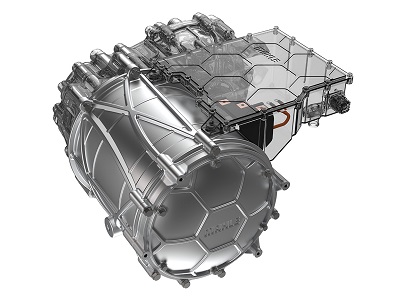 The efficient magnet-free motor offers environmental and cost advantages. Source: Mahleenvironmentally attractive and offering advantages in terms of costs and resource security.
Energy is transmitted to the rotor via an alternating field and is converted into DC to power the magnetic coils, avoiding the need for permanent magnets. The coils induce a magnetic field in the motor's airgap, causing it to produce torque.
The new motor technology is aimed principally at automotive drivetrains and is said to be scalable, allowing it to be used in anything from small passenger cars to large commercial vehicles. It is expected to be a few years before the technology is available commercially.