Team creates prototype that can detect foreign objects in food
Marie Donlon | November 03, 2020
A team from the Fraunhofer Institute for High Frequency Physics and Radar Techniques has developed a prototype device for detecting foreign and potentially dangerous objects in food during its manufacture.
The radar device prototype, called SAMMI, which is based on millimeter waves, can be used to detect foreign matter, such as plastic, glass and wood, in food, which can result in expensive manufacturer recalls.
To operate the inspection prototype, food is placed on a conveyor belt that travels through the machine. Inside the machine, a transmitting antenna above the conveyor transmits waves through the food product. Below the food, the receiving antenna receives the waves. According to its developers, the SAMMI's millimeter waves are attenuated by each of the food materials and experience a delay in transit time. This enables the device to identify both the structure and the composition of the food, as well as any subtle deviations such as those caused by foreign objects.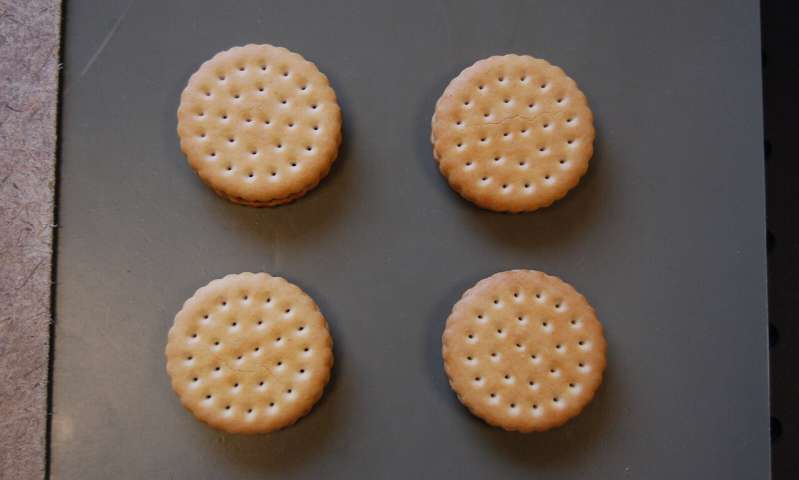 Source: Fraunhofer FHR
Already, the technology has been used to detect splinters of glass in cookies and missing chocolate in advent calendars.
Currently, food manufacturers use x-ray technology to detect the presence of foreign objects in food. However, x-ray machines can only detect the presence of metals and not glass, plastic or wood — all of which could be hazardous when consumed.
The researchers suggest that in the future, the technology could be used to perform non-destructive product testing.