The connected jobsite now extends to construction drawings
Amy Born | October 05, 2020
New technology from construction management company Inertia Systems is designed to prevent mistakes and improve jobsite productivity through proactive, data-driven, connected construction drawings. The company states that despite an abundance of technology now available in the industry, such as drones, robots, 3D building and augmented reality, construction drawings continue to be "a manual and inconsistent process" that results in avoidable mistakes and many wasted hours spent on changes that cannot be easily communicated.
The technology, known as Intelligent Construction Drawings (ICD) improves onsite decision-making by analyzing construction documentation and data to produce smart, high-value construction sheets. Users can assign records to items rather than areas. ICD combines data, information and daily activities to become a project's common data environment. All stakeholders have instant, real-time access to every aspect of the project.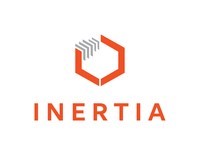 Source: Interia Systems
"We heard from our customers that the manual process of construction drawings was a near-constant pain point for construction teams and leads, so our goal for ICD was to give stakeholders access to job-specific information and interactivity that has never existed before," said Matthew Hudelson, Inertia Systems CEO and founder. "Inertia's ICD technology leverages BIM [Building Information Modeling] to its full potential while enabling builders to create better construction projects and identify problems before the building even begins. By continuously adding data throughout the construction process, ICD allows for even more precise project management, handoff, and facilities management, saving construction teams time and money."
ICD adds value in several ways including through interactive drawings, better jobsite visibility, productivity tracking and quality control. Increased core mapping technology and object-oriented approaches connect building design to facilities management. The technology is available now through Inertia's current subscription model.
Inertia Systems is a location-driven construction management platform that serves contractors in healthcare, education, sports and entertainment, as well as construction. For more information visit InertiaSystems.com.