Vanilla used to create eco-friendly batteries
Siobhan Treacy | October 02, 2020
Researchers from TU Graz found a way to turn vanillin into a redox-active electrolyte material for liquid batteries, which is a step in the right direction toward eco-friendly and sustainable energy storage.
The team created environmentally friendly redox flow batteries by replacing the core element with vanillin, a commonly used flavor compound and one of the few fine chemicals produced from lignin. The liquid electrolytes typically used in the manufacture of redox batteries are made of environmentally harmful heavy metals and rare earth elements.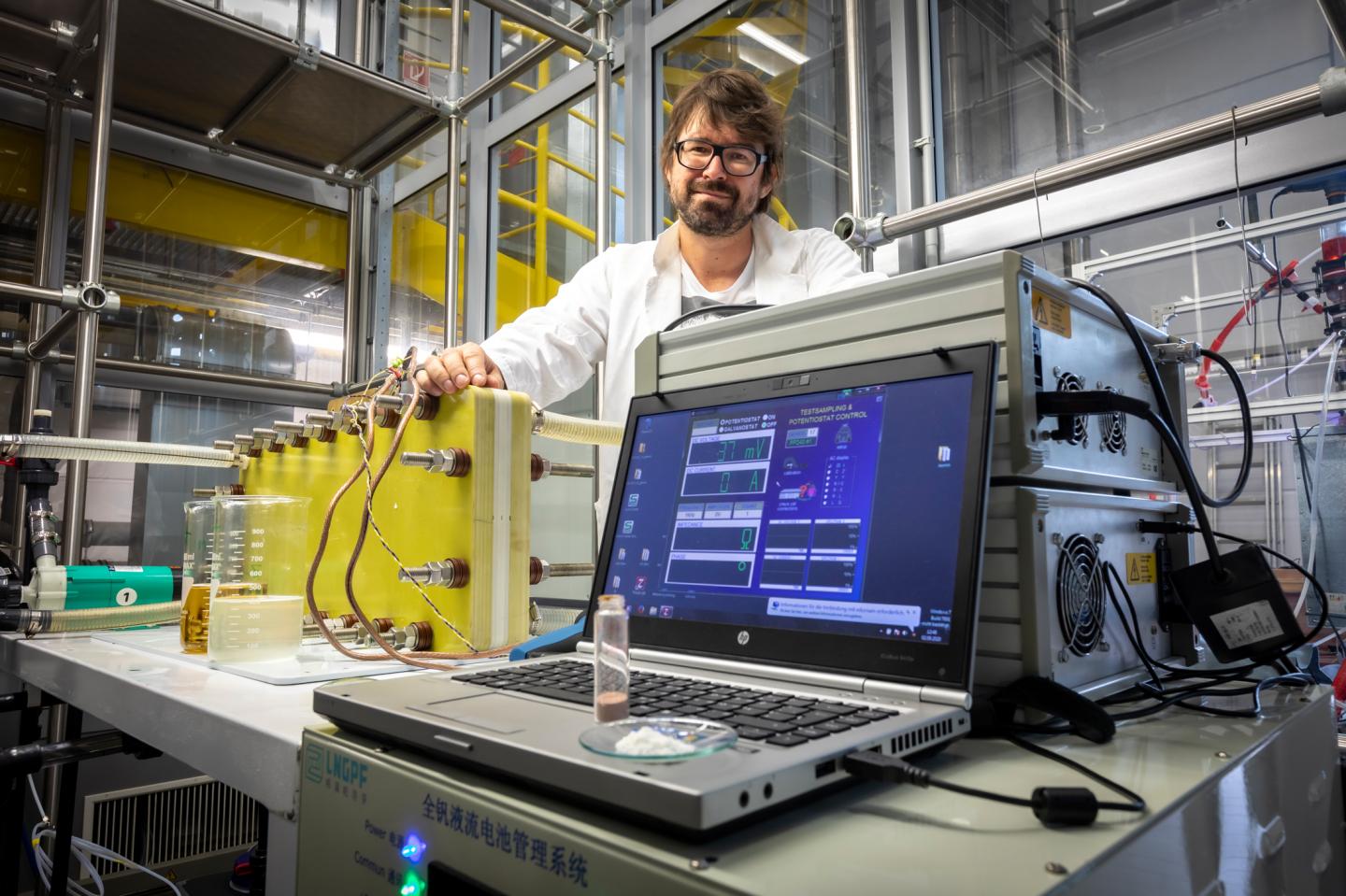 TU Graz researcher Stefan Spirk has found a way to replace liquid electrolytes in redox flow batteries with vanillin. Source: Lunghammer — TU Graz
The team refined lignin into vanillin and then into a redox-active material using mild green chemistry. This means it is not toxic or does not use expensive metal catalysts. This process can be done at room temperature and using common household chemicals.
This process is currently being developed for commercialization because it is highly scalable and suitable for continuous production. The team said the technology still needs to be tested in real operations. They are looking for energy companies who want to integrate this technology into their infrastructure.
A paper on this research was published in Angewandte Chemie.