Next-gen push nuts help reduce friction, wear and noise
April 20, 2020
Sponsored Content
Engineers are faced with many challenges when selecting fasteners for a design. When one of the components to be located and assembled is a shaft or tube, it can be even more complex. Fastening solutions for a stationary shaft or tube include adhesives, welding and bolts. If the assembly is a rotary pivot point where the shaft or tube needs to rotate, other design options, such as retaining rings, shaft collars, bearings, threaded nuts, shoulder screws, push nuts, pins or other fasteners, must be considered.
An additional obstacle facing designers is fastening a hollow tube in a rotary pivot point application. This eliminates many of the fastening options previously listed. A thin-walled hollow tube can only be fastened from its outside diameter by flaring the tube or using one of the above mentioned solutions.
Generally, engineers must use a double flanged bearing as a sliding element or lubrication in addition to the push nut for the shaft to rotate. When mass producing, extra parts and lubrication can quickly increase manufacturing costs and time, thus cutting into profit margins.
Push-on fasteners
Push-on fasteners are extremely easy to install and use. They are non-threaded and are effortlessly pushed onto a smooth shaft. Once the fastener is in the correct location, the fastener has inner teeth that secure around the shaft and provide axial positioning.
Generally, there are three distinct types of push-on fasteners: push nuts, push-on bolt retainers and speed nuts.
Push nuts are the most common type of push-on fastener and are best described as a washer with internal teeth. The teeth will grab the shaft when correctly assembled, further ensuring axial retention.
Similarly, push-on bolt retainers are like push nuts in every way but their end application. This type of fastener is used to secure a screw or bolt in place while the assembly is moved to its final location.
Meanwhile, speed nuts are two sheet-metal prongs that act together to form one thread. When the fastener is applied, the base of the nut deforms, which ensures that it will not malfunction during vibrations.
Many industries have fully embraced push nuts as replacements for standard fasteners such as bolts. However, nowhere is the use of push nuts more prevalent than in the automotive industry. Push nuts help finish car assemblies by applying the nuts to fasten smooth shafts to various parts of a vehicle. Car manufacturers replaced bolts with push nuts decades ago, but there are still some issues that the industry encounters with push nuts.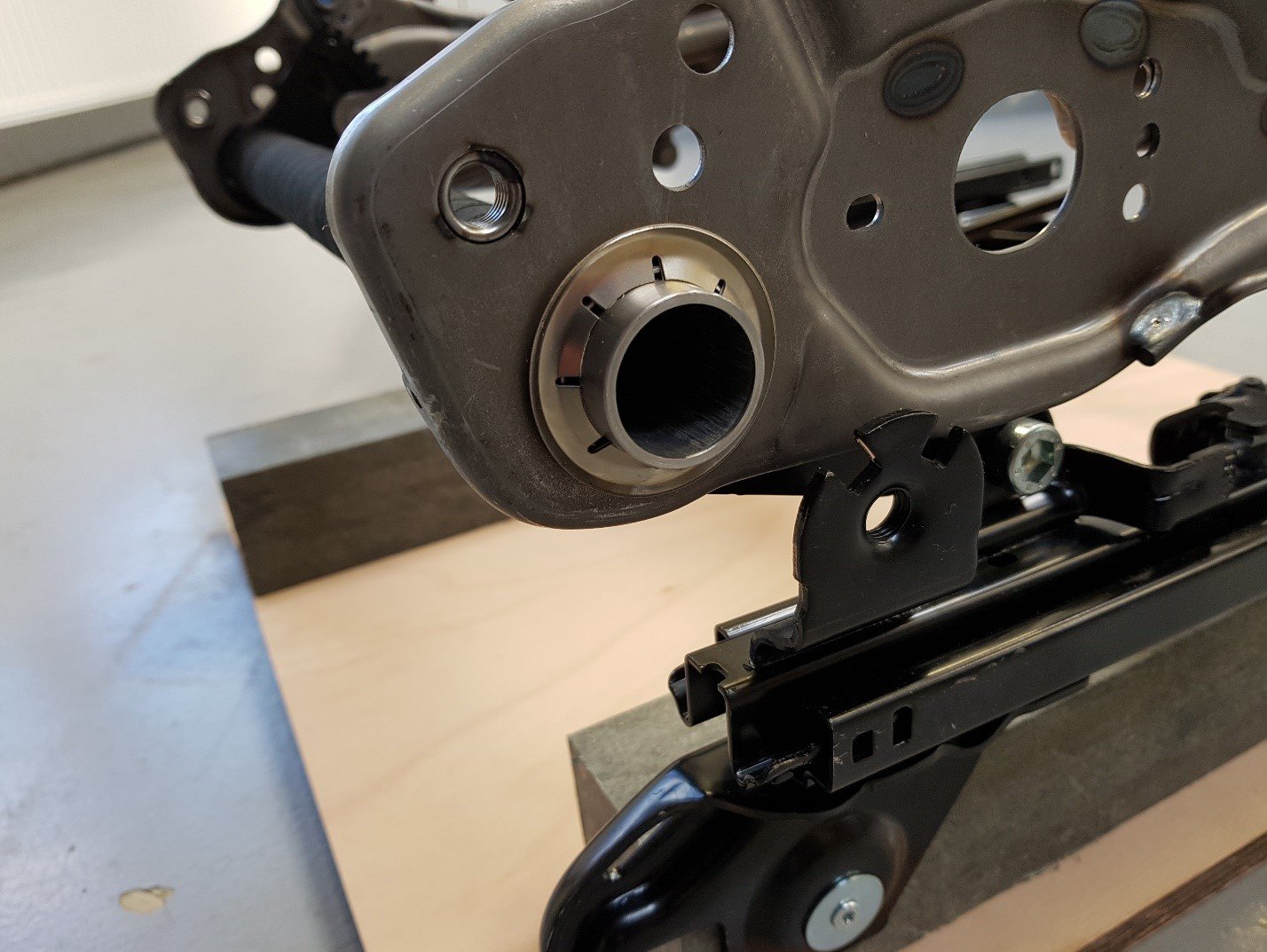 Figure 1. Push nut installed in a car seat. Source: Saint-Gobain BearingsSome of the issues experienced include friction, wear and noise derived from push nuts when grease has been eliminated or omitted from the assembly. Until recently, engineers and designers have had no way to correct these issues. They were stuck with the added costs and slower assembly times that typical push nuts demand.
Pushing to the next level
Saint-Gobain carefully listened to the pain points that customers were experiencing during assembly and subsequently developed a push nut that has overcome the challenges previously mentioned with a standard push nut. The end result was the Springlide™ Push Nut, which provides additional functionality not typically found in standard push nuts. The Springlide™ Push Nut combines the locking function of typical push nuts and the sliding function of axial bearings into a singular fastener. Manufacturers that currently use push nuts in tandem with sliding components or lubrication would find this solution ideal for assembly processes.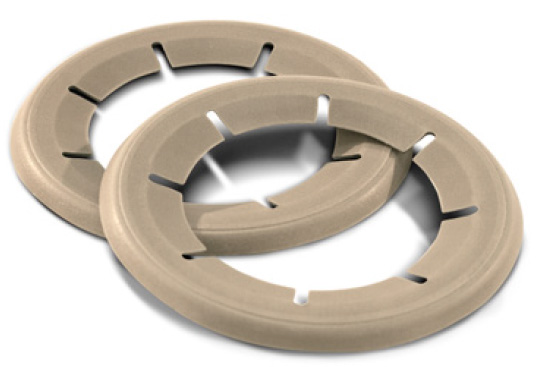 Figure 2. Springlide™ Push Nut. Source: Saint-Gobain BearingsTo create this groundbreaking fastener, Saint-Gobain manufactures the push nut from spring steel with a thick polytetrafluoroethylene (PTFE) layer. The PTFE is the active material of this fastener, creating a low friction and low wear sliding surface. The Springlide™ Push Nut is guaranteed to deliver high performance and consistent torque throughout the product's life.
Assemblies do not need additional lubrication when using this push nut, as the PTFE does not need any grease throughout its entire lifetime. The PTFE also has vibration-damping properties that reduce the rattle and noise from mechanical assemblies during operation. For example, automakers can therefore assemble vehicles that create less noise and disturbance for passengers. As a result, the driving experience will feel more luxurious for passengers, as the commute will be quieter and less disruptive.
The Springlide™ Push Nut reduces the number of overall parts required — like sliding elements and lubrication — which in turn lowers complexity and assembly cost. Additionally, manufacturing labor and maintenance costs decrease as there are no grooves or grease present. All that is needed is to correctly position and press the Springlide™ Push Nut into place over the shaft.
The Springlide™ Push Nut is the industry-leading solution to reduce friction, wear and noise while enabling efficient assembly for rotary pivot points. Visit Saint-Gobain Performance Plastics to learn more about how the Springlide™ Push Nut can optimize manufacturing processes.