Counter-drone system gets approved by U.S. government
Engineering360 News Desk | March 20, 2020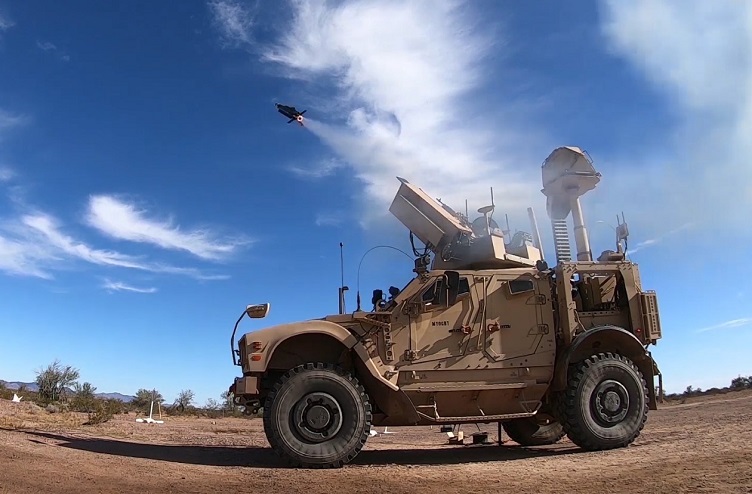 The Coyote Block 2 is anti-drone system powered by a jet engine and laucnhed from the ground to destroy drones. Source: Raytheon
Raytheon Company has been cleared to sell its counter-drone weapon, which will be integrated into the Howler counter-drone system.
Raytheon completed development, operation and testing of the Coyote Block 2 anti-drone system that is powered by a jet engine and can be launched from the ground to destroy drones or other aerial threats.
Last year, the U.S. Army deployed the Howler, a combination of the Ku-band radio frequency system and Coyote Block 1. The new system is faster and more effective than the system that was launched last year.
"The KuRFS radar gives soldiers unprecedented vision of individual drones," said Bryan Rosselli, vice president of Raytheon Mission Systems and Sensors. "The ability to quickly and clearly detect, track and discriminate the threat leads to positive identification, and makes the Coyote all the more precise in its ability to intercept drones."
Raytheon will be in full production of the Coyote Block 2 later this year.